Don't Use Dogs and Cats in Pet Food! Your dog or cat could be eating the remains of other euthanized pets. Let's set a precedent to end this barbarity!
If Ohio passes HB 560 it will set an important precedent for the rest of the nation.
It's currently legal to sell the remains of euthanized dogs and cats – which are deemed unfit for human consumption – to pet food manufacturing facilities.
Right now, the U.S. Food and Drug Administration does not effectively enforce federal standards for pet food. It's generally up to individual states to regulate these products – but Ohio is poised to set an important precedent to stop this horrific practice.
Ohio may become the first state to ban the use of rendered dogs and cats as ingredients in pet food. HB 560 would stop the state's dogs and cats from being used in pet food.
Tell Ohio lawmakers to set an example for the rest of the country by passing HB 560 and stopping the state's dogs and cats from being used in pet food.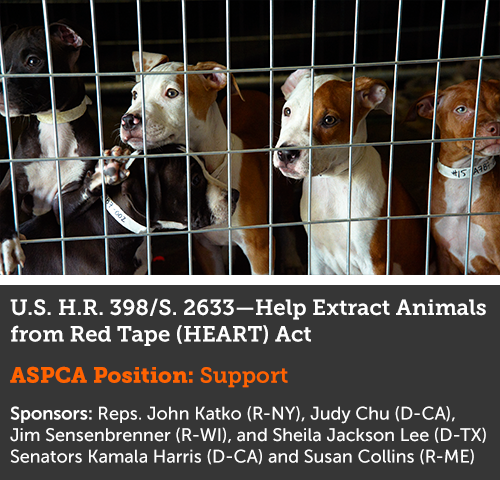 April is Prevention of Cruelty to Animals month, and this year we've spent it doing our very best to shine a light on the horrific, illegal world of dogfighting. More than 100,000 supporters have gotten involved this month in the ASPCA's efforts to #BreakTheChain and end dogfighting. As April wraps up, we have a giant piece of news … and one last request.
Thanks to Senator Harris (D-CA) and Senator Collins (R-ME), the Help Extract Animals from Red Tape (HEART) Act was just introduced in the U.S. Senate.
We've been working toward this introduction and it's finally time to contact your senators and urge them to support and cosponsor this critical bill, which will help the innocent victims of dogfighting post-rescue. To be perfectly frank, the HEART Act will not become law without your voice.
Too many dogs rescued from fighting are held by the federal government for months, even years, while the related court cases drag on. They've already been through so much, but even with the best care, their stress and behavior issues often spiral during these long holding periods.
The HEART Act will help these dogs get rehabilitated and rehomed faster—and it will also make their owners responsible for the cost of their care, taking an immense burden off the cash-strapped local shelters who take these animals in and show them love for the first time.
This bill is an all-around win for animals, shelters and law enforcement. Your U.S. senators need to make it a priority—please tell them so.
Contacting your senators on behalf of the HEART Act is quick and easy (we promise!). Don't delay: let's see April out on a high note.
the House Agriculture Committee passed the 2018 Farm Bill. Despite our best efforts that included thousands of you contacting your legislators the committee included Rep. Steve King of Iowa's dangerous legislation (H.R. 4879) that he offered as an amendment in the bill.
The Farm Bill will go to the House floor for a vote soon so we need you to contact your representative today and tell them to reject King's disastrous amendment!
Rep. King's amendment could undercut the will of the people and force states and localities to allow the sale of dangerous and inhumanely-produced products. It is the single largest threat to animals in the United States and we must stop it.
Please make a brief, polite phone call to your U.S. Representative. You can simply say, "As your constituent, I urge you to vocally oppose Rep. Steve King's HR 4879, which was included as an amendment to the House Agriculture Committee's 2018 Farm Bill, and any similar attacks on state and local measures protecting animals and consumers."
Once you're done, please send a follow-up message. We've stopped King before; we can do it again.
In just twenty years, we have lost nearly HALF of the world's lions – 43% to be precise.
We're destroying their habitats. Hunting their prey. And directly killing far too many lions.
It's dire, but it's not hopeless. Lions have more potential to rebound than many other threatened wild species. Whether they do depends on the resources we're willing to invest in saving them NOW, before it's too late.
On the ground, our WCS teams are deeply concerned with what we're seeing. In almost all sites where we work which have lion populations, numbers are continuing to decline.
From site to site, the cause of these losses is always the same: humans.
Many important lion habitats are near growing human populations. This frequently leads to loss of lion habitat, over-hunting of lions' prey, and humans killing lions in efforts to protect themselves or their livestock. And many of the protected areas that should be refuges for lions lack the resources and strong management needed to keep poachers at bay, and habitat quality high.
Engaging local communities in lion conservation;




Deploying the SMART enforcement and monitoring technology to crack down on illegal hunting of lions and their prey; and



Beefing up management in the most important lion habitats – including for many of the key lion populations across their range.
Though the situation is serious, there is plenty of reason to hope.
Lions' ability to reproduce relatively quickly means the species is primed for a comeback if we can stop the decline. A recent study showed that many protected areas in Africa could support many more lions – all we need is the resources to step up enforcement and improve habitat management to make these places the lion strongholds they were always intended to be.
Right now is your chance to be a part of the great lion comeback.



Over 2 million animals were killed last year by Wildlife Services. Their killing program is cruel, unethical and illegal. Please give today to our Stop Wildlife Services Fund so we can put an end to this wildlife slaughter.
America's deadliest government program, Wildlife Services, just released its latest death tally, and the 2017 numbers are staggering.
This rogue program killed more than 1.3 million native animals last year, among them 357 gray wolves, 552 black bears, 1,001 bobcats, 23,646 beavers and 69,041 coyotes — mostly at the behest of the agriculture industry.
We can't and won't let this war on animals continue. Please give today to the Center's Stop Wildlife Services Fund so we can keep up the fight. All gifts made between now and May 31 will be doubled.
The Center has been battling USDA's Wildlife Services for years, not just over how many millions of animals it kills but also its cruel methods — including body-crushing traps, poison and aerial gunning.
The Center knows how to win. We helped stop the program from using M-44 cyanide traps on public lands in Idaho, Colorado and Northern California — and we're fighting now to get a permanent ban on M-44s nationwide.
Earlier this year, in response to our threat of litigation, the Department of Agriculture agreed to stop killing beavers, river otters, muskrat and mink in Oregon.
The kill tally is down from last year thanks to wins like these. But there's still a long way to go, and we need your help.
This federal agency needs to get out of the wildlife-slaughter business. There's no scientific basis for continuing to shoot, poison and strangle millions of wild creatures. Even pets and endangered species are being killed by mistake — "collateral" damage.
Program insiders have leaked that Wildlife Services kills many more animals than it reports, so the true picture is likely even grimmer.
Our government needs to end its appalling and completely unnecessary extermination of America's wildlife.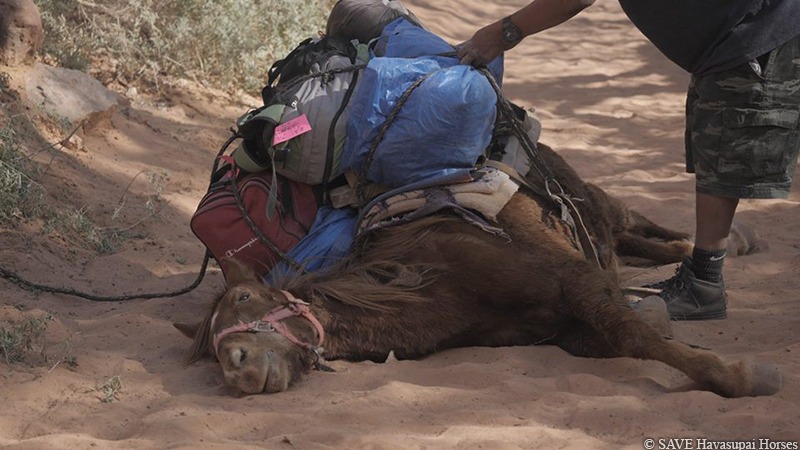 A horse forced to carry heavy loads of tourist gear in the Havasupai area of the Grand Canyon collapsed a few days ago and was unable to get up. Instead of helping the distressed animal, the wrangler apparently decided that kicking the horse in the face was the best response.
We need your help to have this horse seized and provided with veterinary care.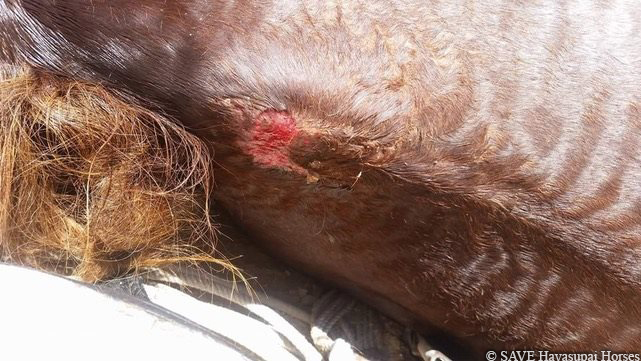 A witness reports that after this photo was taken, the wranger kicked this horse in the face.
This is just the latest in a long, sordid history of abuse and neglect that horses, donkeys, and mules here have endured. They're denied water and rest while being made to trek up steep trails in extremely hot weather. Photos show animals forced to work despite open wounds and even broken bones.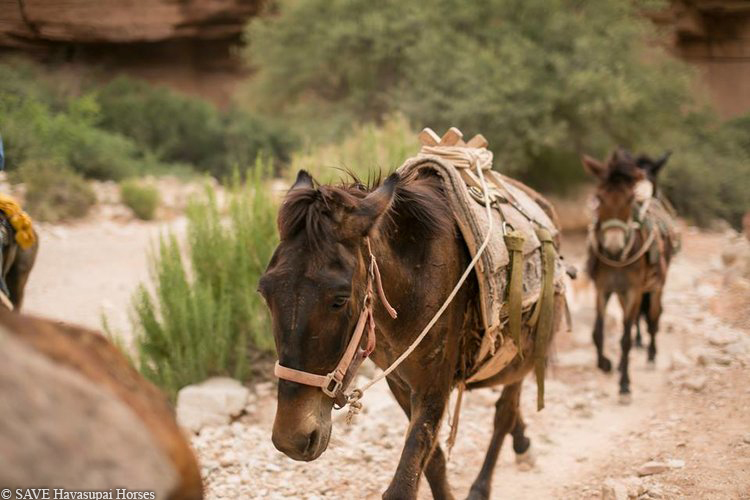 Click here to help!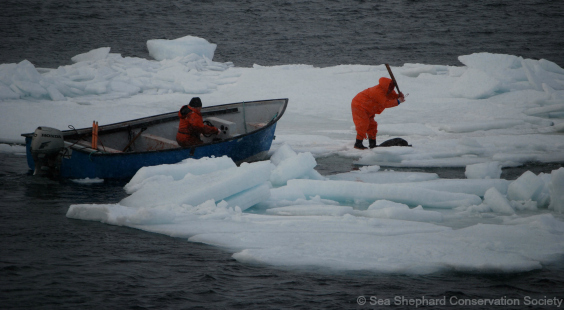 Take action today

, and help make 2018 the year that Canada's commercial seal slaughter

ends

.
Before this spring ends, tens of thousands of helpless young seals – most of them less than 3 months old – will be shot or bludgeoned to death off the eastern coast of Canada.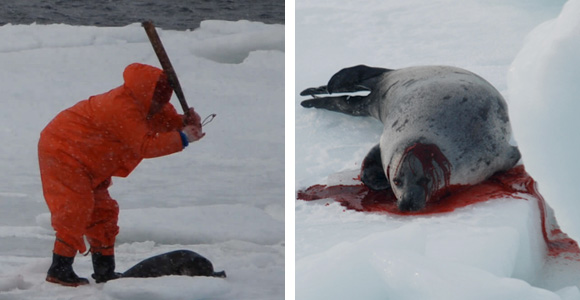 Canada's annual seal slaughter has begun and sealers will kill thousands of seals – most just weeks old – by shooting them or slamming spiked clubs into their heads.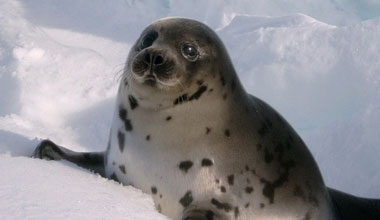 A lot of the cruelty has been stopped already, and I will tell you all about that in a second, but we are still up against a massive force for evil. Sealers will kill thousands of seals—most just weeks old—by shooting them or slamming spiked clubs into their heads. Mother seals can only watch in despair as their pups are massacred.
Just this month, India joined the list of countries that have banned the importation of seal skins! Yes, the collapse of the global market for these pelts is real—and vocal opposition from animal advocates around the world is dramatically reducing the number of seals killed in the annual slaughter. But the violence is not over, and our campaign will continue until no more young seals are slaughtered.
Many of the seals killed this spring will not even have eaten their first solid meal or learned how to swim. Some will be shot, while others' soft skulls will be crushed with hakapiks—hooked clubs with piercing metal tips. Then, sometimes while they are still conscious, their killers will jab those sharp tips into their eyes, cheeks, or mouths to avoid damaging their fur before dragging their bodies across the ice and tearing their skin off.
Because of the actions of members of PETA and our international affiliates, and with the help of other kind people who have worked to enact seal-fur bans in the EU, the U.S., Russia (once the largest importer of Canadian seal fur), and now India, there are few countries left that are willing to buy bloodied seal skins. We've successfully countered the Canadian government's own attempts to push seal "products" into the Chinese market, and its challenges to the EU ban have failed spectacularly. Were it not for the millions of dollars in subsidies paid by Canadian taxpayers, the market in seal skins would have collapsed years ago.
PETA and our affiliates are encouraging every kind person we can find to take action now—to speak up loudly and alert others—so that we might finally not just weaken but end the seal slaughter. We are delivering petitions to put pressure on Canada's government and creating eye-catching ads featuring celebrities such as Canadian superstar Pamela Anderson to raise awareness. Our campaigns to stop the cruelty of the massive global skins trade are vocal and effective—and consumers' demand for all animal skins is dropping like a brick. Many big-name designers, including Versace, Michael Kors, John Galliano, Donna Karan, and Gucci, have sworn off fur after being targeted by our dedicated campaigners. San Francisco is the first major city to announce a ban on the sale of all fur, something that we will push other cities to do, too.
With virtually no one interested in buying the vile "products," the only thing keeping this bloody industry alive today is the millions in Canadian taxpayer money poured into government subsidies for sealers.
We're working hard to end the seal massacre, and we must be vigorous right now. Your generosity will help PETA do even more to stop cruelty to baby seals and other animals in mortal danger.
While the heartless Canadian commercial seal slaughter may be a shadow of its former self, it will still kill thousands of young seals this year.
Each year, fewer and fewer seals are killed in Canada's seal slaughter – but thousands are still in deep trouble. Right now, ice floes off the country's Atlantic coast are red with the blood of young pups. Commercial sealers are shooting the helpless animals or bludgeoning them to death with hakapiks – clubs with a metal hook on one end.
The bloody slaughter has begun again, and before it's over, thousands of animals – most of them less than 3 months old – will be violently killed. But with your support, we can do more to ensure that this year's massacre brings us closer to the end.
Left in the wild, as nature intended, harp seals can live for more than 30 years as part of a large, social colony. But each spring, that idyllic life is replaced with a nightmare as sealers storm the ice with guns and clubs. Many young seals remain conscious after the first blow to their skulls. They thrash around and scream in pain in front of other terrified pups who will soon meet the same violent end.
After years of intense campaigning by PETA and other groups, the Canadian sealing industry is a shadow of what it once was. All Canada's attempts to create a market for the fur, meat, and oil from slaughtered seals are failing, and seal-fur products remain banned across the EU, Russia, and the US. Recently, thanks to the hard work of activists and PETA India, India hammered another nail into the sealing industry's coffin with the news that it, too, will prohibit the import of all seal "products". Today, the only thing keeping this violent trade alive is millions of Canadian tax dollars.
PETA and our international affiliates are keeping pressure on the Canadian government to stop subsidising the annual slaughter. And we're mobilising hundreds of thousands of people to take action for seals. With so many voices raised against the massacre – including those of celebrities like PETA US Honorary Director Pamela Anderson and our allies Jude Law and Kelly Osbourne as well as members of the public – we will end this cruelty, and your support can strengthen our impact.
Take action today
, and help make 2018 the year that Canada's commercial seal slaughter
ends
.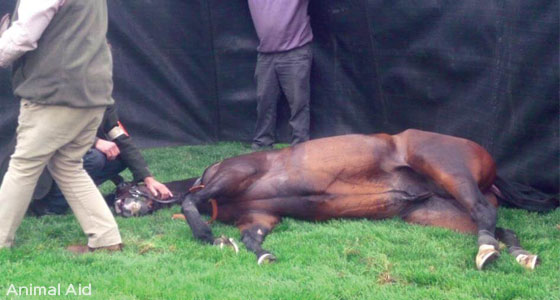 Lilbitluso, a 10-year-old gelding, was euthanised on the first day of the 2018 Grand National Festival. Call on ITV to stop broadcasting this cruel event.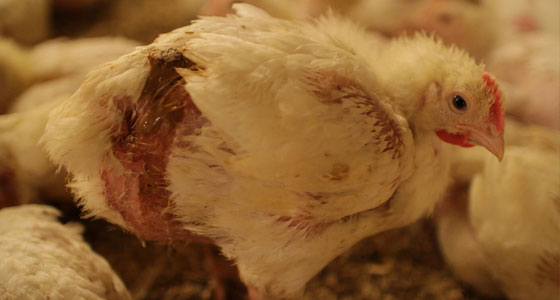 You might have eaten these birds. A shocking new exposé reveals that chickens suffered and died on a farm that supplies UK chicken-processing company Faccenda, which sells birds to ASDA, Lidl, and others.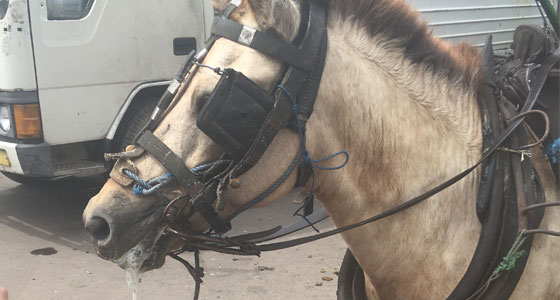 Small, exhausted horses are being worked to death hauling backpackers, honeymooners, and other tourists. Until people speak out and refuse to pay for rides, the horses' exploitation and suffering will continue.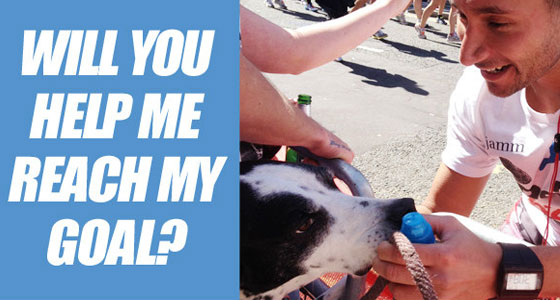 On Sunday, Andres' months of training will be put to the test as he runs for animals in the London Marathon. Will you make a special marathon-sponsorship donation today to help him raise £20,000 for PETA?.
To celebrate Chrissie Hynde's 30 years of activism with PETA, The Pretenders will be playing an intimate show in London. And PETA supporters are invited!
Natural Healthy Foods are a completely vegan business based in Birmingham. They are passionate about a vegan lifestyle creating healthy living for people, the planet and all of its inhabitants.

They specialise in vegan foods and believe in a plant-based lifestyle so the products they stock will never contain animal ingredients nor will they be tested on animals.
Your go to source for shopping curated, affordable vegan furniture, get cutting edge advice from design pros and learn about designing with faux alternatives with our online "Vegan Design 101" class.

For businesses seeking to attract the humane consumer, the VeganDesign.org badge is available for licensing. Their mission is to put an end to the nearly 1 billion animals killed yearly for the skins and hides industry.