Victory! More Animals Saved From Pesticide Testing.
In yet another major milestone for animals, the Environmental Protection Agency (EPA) has announced its commitment to reducing the number of animals who suffer in pesticide testing along with the steps that it intends to take to accomplish that goal. The agency issued guidance on the use of non-animal methods and plans to stop requiring that animals be used in tests that subject them to painful irritation and death caused by toxic chemicals absorbed through the skin. It is also exploring ways in which its pesticide testing and classification system can be changed to align with those of other countries, thus ensuring that pesticide companies using non-animal tests in one country won't have to perform animal tests in another.
This announcement is the result of a partnership among PETA's scientists, the EPA, industry representatives, and other stakeholders whose goal is to find ways to allow the pesticide industry to submit data from non-animal tests instead of requiring that lethal toxicity tests be performed on animals. PETA will continue to work with the agency to replace all animal tests with humane non-animal approaches.
The EPA isn't alone in its progress. Earlier this month, following discussions with PETA's scientists, Health Canada stated that it would end its requirement that year-long tests on dogs be conducted by industry to study pesticide effects. Dogs used in these cruel tests were forced to eat pesticide-laced food or inhale pesticide fumes every day for a year before being killed and dissected. PETA provided evidence that these poisoning tests do not produce data that protect humans. PETA campaigned against these tests in the U.S., and they were ended in 2007.
The discussions with Health Canada began in May 2014. Agency staff acknowledged PETA's role in focusing attention on the issue and providing information that contributed to this informed, lifesaving decision.
PETA estimates that Canada's decision will spare hundreds of dogs the ordeal of undergoing these extremely painful and deadly tests. PETA continues to urge Japan and South Korea—which still require the test—to follow the lead of the U.S., the European Union, Canada, and other countries that have made the humane and progressive decision to end year-long pesticide testing on dogs. Of course, we will also keep working to get dogs and other animals out of all pesticide testing, so stay tuned for updates.
Dogs Spared the Misery of Pesticide Testing
After corresponding with PETA, regulatory bodies in countries throughout the world are working to change their requirements that dogs be fed pesticides for a full year in painful and deadly toxicity tests.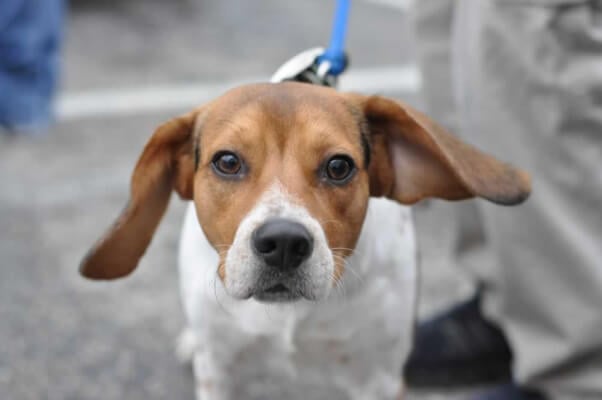 Until recently, most countries required one-year tests in dogs to study the toxicity of pesticides. The dogs are forced to ingest pesticides daily then are killed and dissected. But these cruel year-long tests have been going on for years, and there is an extensive database of results showing that they are of no use. So PETA has been working with government regulatory agencies across the globe to eliminate them wherever possible.
And we're making great strides. The U.S. Environmental Protection Agency (EPA) and the European Union eliminated the one-year test, and Brazil is asking for public comment on eliminating it as well. Australia will allow companies to waive it, and India and China do not require it. Japan, South Korea, and Canada have agreed to reconsider their regulations.
Next, PETA plans to work with Russia, Turkey, and countries in Southeast Asia.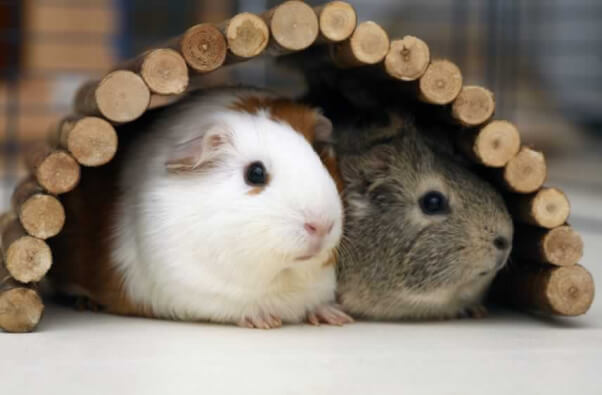 What You Can Do
The U.S. Food and Drug Administration (FDA) currently requires companies that manufacture drugs and other pharmaceutical products to test their products on animals in painful experiments. Please ask the FDA to accept superior non-animal methods in place of cruel tests on animals.
Urge the FDA to End Painful Tests on Animals
Victory! Barbaric Festival Where Animals Are Beaten Like Piñatas is Canceled. Every year in the city of Citilcum in the Yucatán region of Mexico, a 100-year-old tradition known as Kots Kaal Pato. In the fiesta, locals take to the streets to whack piñatas with large sticks to honor Saint Bartolo to accelerate the rainy season – only instead of colorful paper-mache figures filled with candy, the targets are live animals.
In this blood bath, children are encouraged to hunt the streets for iguanas, opossums, and other animals to fill the living piñatas, which will be ruthlessly beaten and killed. The main attraction of this horrifying event is a duck that is strung up a makeshift wooden arch. The first to grab the hanging duck and snap his neck is declared the winner. The "champion" gets to show off his reward by tearing the duck's head off with bare hands. The blood splatters over the crowd with cheering applause and children are showered with candy, according to Vice News.
Thankfully, due to outcry against the heinous festival, the Kots Kaal Pato has finally come to an end! Humane Society International (HSI) announced that the decision to end the cruelty was agreed upon by the Izamal Municipality in cooperation with local Catholic Church authorities and the animal protection organizations.
"We are thrilled that this so-called fiesta is finally over. There is no excuse, cultural or religious, for this outrageous and inhumane practice to continue. Events like Kots Kaal Pato encourage animal abuse and that hurts our society and damages Mexico's global image. We'll continue to work with Izamal officials to ensure the ban is complete," said Felipe Marquez, HSI/Mexico animal protection expert.
In the agreement, the festival will still take place, but no animals will be injured or killed as part of the celebrations. It's not an easy task to go up against a 100-year-old tradition, but the ending of this practice shows that when enough people speak up for animals, humanity can win in the end. Image source: Hugo Borges/Vice News
Huge Win for Animals! Armani Announces it is Going Fur-Free Across all Labels. Great news, Green Monsters! Armani is going fur-free! The luxury Italian fashion brand announced Tuesday, March 22, that it will forgo the use of real animal fur across all of its labels. The decision is an incredible moment in both fashion and animal rights history, as high-end brands have continued to cling to the use of animal skins and fur as staples of "luxury," even as consumer trends have tilted away from their use.
"I am pleased to announce that the Armani Group has made a firm commitment to abolish the use of animal fur in its collections. Technological progress made over the years allows us to have valid alternatives at our disposition that render the use of cruel practices unnecessary as regards animals. Pursuing the positive process undertaken long ago, my company is now taking a major step ahead, reflecting our attention to the critical issues of protecting and caring for the environment and animals,"saidGiorgio Armani.
In this decision, Armani will eliminate real fur, including rabbit fur, from its collection starting with its fall/winter 2016 season. The brand committed to this policy after working with the Fur Free Alliance, Humane Society of the the United States and an international coalition of more than 40 animal protection organizations focused on ending the fur trade.
The move is an incredible victory for the animal victims of the industry because while designer fashions may look appealing on the runway, behind the scenes are horrific fur farms, where animals are stolen from the wild, kept in small cages, and then killed by cruel methods, including gassing and even anal electrocution, in order to preserve the pelts.
On average it takes about 40 rabbits, 70 minks and up to 100 chinchillas to make one fur coat.
Fur farmingFlickr
Armani's decision to eliminate the use of fur completely will save thousands of animals from this cruel fate. For such an iconic designer to publicly announce this decision truly marks a new era for fashion.
"Armani's fur-free announcement makes it clear that designers and consumers can have creative freedom and luxury all without supporting animal cruelty. Mr. Armani has been a trendsetter in the fashion world for decades and this latest announcement is proof that compassion and innovation are the future of fashion," Joh Vinding, Chairman of the Fur Free Alliance, said in an emailed statement.
We're cheering for this landmark moment in today's fashion world toward a more compassionate industry. With the list of fur-free designers growing longer each day, it's clear that fur is on it's way out! As consumers, we can all help expediate this change with our personal buying habits. Remember to always check the labels to ensure the products you buy are fur free, for a quick guide to tell the difference between faux and real, click here. Lead image source: Orlandkurtenbach/Wikimedia Commons
Victory for Desert Tortoises: Marine Corps Postpones Mass Relocation
Less than two weeks after the Center filed a notice of intent to sue federal agencies over a risky plan to relocate more than 1,100 protected desert tortoises in the Mojave Desert, the Marine Corps announced Friday its plan to postpone the move.

The relocation, aimed at expanding combat-training space for the Corps' base at Twentynine Palms, Calif., could take a staggering toll on the threatened animals. Tortoises in the west Mojave region are already in drastic decline, and recent research shows survival rates of less than 50 percent among tortoises displaced in previous efforts.

Preparations for the relocation (which would have been one of the largest ever attempted) were halted after the Fish and Wildlife Service and Bureau of Land Management -- on receiving the Center's notice of intent -- asked for more time to review the plan.

Read our March 8 press release and an article on the Marine Corps' decision in the Los Angeles Times.
Here's a statistic to feel great about: On average, every vegan spares more than 100 animals' lives per year.

That's more than 100 sensitive animals who won't grow up in cramped, filthy barns or warehouses. More than 100 individual animals who won't be crowded into cages or neglected, abused, and beaten on massive, industrialized farms. More than 100 animals who won't face a terrifying trip to a slaughterhouse after a life of misery on an organic or a so-called "humane" farm.

When more people choose to stop consuming animal-derived foods, more animals will be spared suffering—it's that simple. PETA has helped millions of kind people live more compassionate lives. But we can't keep this effective outreach work going without your support.

Make a difference for pigs, cows, chickens, and other animals by making a gift to PETA today!

More than ever—in the restaurants that you dine in and the stores where you buy groceries—delicious, cruelty-free vegan food is easy to find. But it wasn't always like that. Even before being vegan became mainstream, PETA was emphatically advocating the benefits—for both consumers and animals—of humane plant-based eating. Today, there are more vegans worldwide than ever, and that's in no small part because of more than three decades of PETA's creative campaigns. We reach new people every day on college campuses, on the street, and online with effective messages promoting compassion for animals facing suffering and a grisly death for meat, eggs, and dairy foods.

This work that ultimately spares animals a lifetime of suffering only happens with help from people like you, Don—PETA's most dedicated supporters. Look at what your generous contribution can do:
A gift of $20 can cover the cost of printing 200 copies of our popular vegan starter kit. It's packed with answers to common questions, delicious vegan recipes, and tips for living cruelty-free, and a survey has shown that half of all meat-eaters who read it go vegetarian or vegan as a result. Your gift today could help us share hundreds more copies this year—and prevent thousands of animals from experiencing the horrors of a slaughterhouse.
Whether we're handing out vegan starter kits at a concert, engaging students on college campuses, or even grabbing the public's attention with an eye-opening demonstration in the middle of a busy city, everything we do means that more animals will be spared a life of fear, neglect, and suffering.

Pitch in with a gift right now and help power PETA's work to spare animals the cruelty of the meat and dairy industries.

Even as little as $5 can make a tremendous difference for animals.