PETA's mission statement is that animals are not ours to eat, wear, experiment on, use for entertainment, or abuse in any other way:
http://www.peta.org/about-peta/
We Can Stop This Animal Lab. Last month, we held a demonstration in Springfield, Mass., to protest Baystate Medical Center's use of live pigs for trauma training. Physicians and local supporters joined us as we called out the hospital for refusing to use the nonanimal methods that are employed by almost every other Advanced Trauma Life Support (ATLS) program across the country. The Physicians Committee also filed a federal complaint against the medical center, calling it out for violations of the Animal Welfare Act.
Join us by contacting Baystate leaders and urging them to end this educationally inferior and unethical practice immediately.
At Baystate, trainees are instructed to make incisions and insert tubes and needles into a pig's chest cavity, abdomen, throat, and the sac surrounding the heart. If the animals survive the invasive procedures, they are killed following the training session.
Meanwhile, 99 percent of surveyed ATLS programs in the United States and Canada (299 of 302) do not use animals—including all eight other Massachusetts programs—opting instead for human-relevant training methods. In fact, Baystate already has a state-of-the-art simulation center which owns the medical simulator endorsed by the American College of Surgeons and used by a majority of ATLS programs for surgical skills training, so the medical center could end animal use immediately.
Please take action today by asking Baystate officials to replace the use of live animals for ATLS training with human-relevant methods.



It's wedding season, and we've teamed up with cruelty-free company Aveda to show you our three favorite hairstyles to rock at the big event. The looks are romantic and slightly tousled, using weightless Aveda styling products. Who knew such beauty could be achieved with just a couple of bobby pins and Aveda products? Hint: It's all about loose braids and twists!



On the heels of the ever-rising demand for chic, ethical fashion, PETA and Free People collaborated on a summer 2017 lookbook featuring models and influencers Bryana Holly, Michelle Weinhofen, and Sal Stowers to celebrate the increasing accessibility of animal-friendly fashion options true to their unique styles. The every-woman brand Free People dedicates an entire section of its online store to cruelty-free designs and is always looking for kind and sustainable ways to help you get dressed—from vegan-leather strappy sandals and rocker jackets to viscose jumpers, microfiber crossbodies, rayon slips, and straw-boater or faux-suede hats—proving that it's never been easier to wear your values right on your stylish sleeve.
Support the PUPPERS Act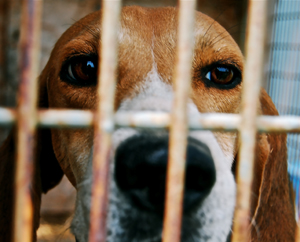 The PUPPERS Act (Preventing Unkind and Painful Procedures and Experiments on Respected Species Act), H.R. 3197, was introduced in the House of Representatives on July 12, following media reports uncovering invasive research on dogs at hospitals run by the U.S. Department of Veterans Affairs (VA). Having bipartisan support, key portions of the legislation were included in an annual appropriations bill for the Department of Defense which passed the House last week. However, that bill has several more hurdles to pass and would be in effect for only one year. So, it's important to secure the provisions in the PUPPERS Act for the longer term by passing the bill as written.

The PUPPERS Act is novel because it draws a line on the basis of severity: experiments on dogs, categorized as causing pain, are prohibited. It also focuses on a government agency, the VA, which has been widely criticized, and is intended to be primarily a service agency for veterans, not a research organization.

Most importantly, it would prevent more dogs from suffering and dying as a result of experiments in VA labs.

Please take action, and ask your Representative to support the PUPPERS Act!