Tell AirBridgeCargo Airlines to Adopt a Ban on Transporting Monkeys for Experimentation!
July 5, 2018, Update: Huge news—we won! Thanks to your thousands of calls and e-mails, AirBridgeCargo will no longer transport monkeys to laboratories anywhere in the world. The company has notified PETA that it has enacted this policy effective immediately.
AirBridgeCargo joins the long list of airlines—including American Airlines, United Airlines, Air China, China Eastern Airlines, China Southern Airlines, Delta Air Lines, El Al Airlines, Hainan Airlines, Philippine Airlines, Vietnam Airlines, and dozens of others—that refuse to participate in this sordid trade.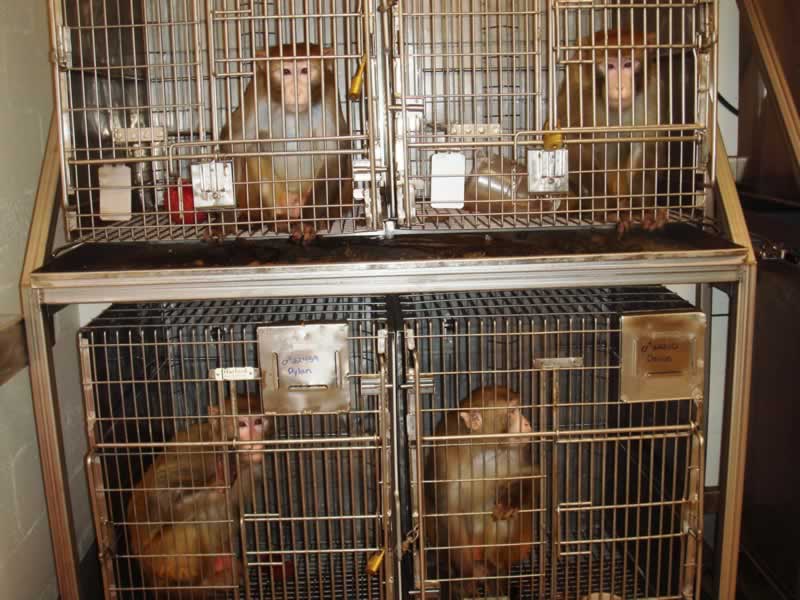 Update: You did it! Thanks to your e-mails and phone calls, AirBridgeCargo has notified PETA that it will not transport monkeys to Los Angeles International Airport (LAX) to be experimented on and killed in laboratories. Let's keep pushing this company to do the right thing 100 percent of the time by ending its transport of monkeys anywhere in the world. Period.
We've received disturbing reports that the Russian airline AirBridgeCargo is regularly shipping monkeys from China to the U.S., where they will be cruelly experimented on in laboratories. PETA and our supporters have persuaded nearly every major airline in the world—including Air China, China Eastern Airlines, China Southern Airlines, Philippine Airlines, and United Airlines—to stop transporting monkeys to laboratories, yet it seems that AirBridgeCargo is falling behind this compassionate industry standard and scheduling shipments of monkeys from China at least twice a week.
Every year, thousands of nonhuman primates are transported from countries such as China, Mauritius, and Vietnam to the U.S. and the European Union to be imprisoned in laboratories and tormented in experiments. Some are bred in captivity on cramped, squalid factory farms, while others are taken from their families in the wild. The traumatized monkeys are crammed into small wooden crates and transported in the dark and terrifying cargo holds of planes for as long as 30 hours. It was reported to PETA that shipping crates carrying primates and being handled by AirBridgeCargo were leaking urine and feces and that some monkeys in poor condition were denied any assistance or care. Once the animals arrive in the U.S., they are transported to facilities where they're imprisoned in tiny cages and often cut open, poisoned, crippled, addicted to drugs, shocked, and killed.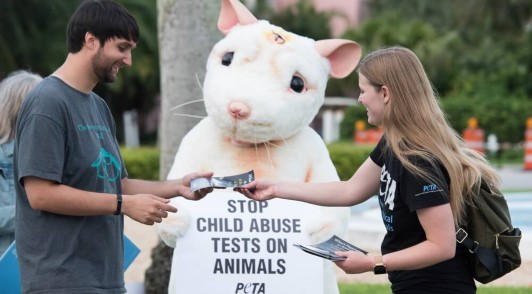 Some of the twisted procedures that Roth has subjected these vulnerable animals to include the following:
Forcing alcohol down the throats of newborn rats

Stuffing pregnant rats into tiny restraint tubes and blasting them with strobe lights

Putting them inside cat food–coated containers and placing them in a small cage with a hungry cat

Tearing baby rats away from their mothers and placing them with foster moms who were so stressed that they abused and neglected the infants
Please keep the pressure on the University of Delaware by urging it to stop allowing these senseless, cruel experiments and to ask the National Institutes of Health to stop funding them.