Sunset Home

Visual Entertainment creates home videos for viewing on

DVDs, Videos On-Demand and for Distribution into stores everywhere. The company thrives by releasing popular movies, including movies on BluRay, as Boxed sets and works hand in hand with the Sunset Film Co. and the Sunset TV Network to work any viable productions through this distribution network

.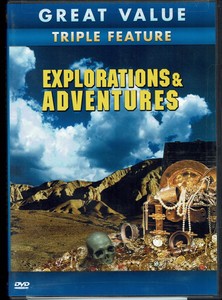 The Matrix Reloaded (Full Screen Edition)
Battlestar Galactica The Feature Film (Widescreen Edition)
ACTION Double feature: Showdown in Little Tokyo & Bloodsport
Troy (Two-Disc Full Screen Edition)

The Omega Man

The Mask (New Line Platinum Series)

Heroic Duo

Preacher's Kid

Bonfire of the Vanities

Kenny

30 Days

Joe Versus The Volcano

Meet Dave

The Fountain

Balls of Fury

Children of Men

Henry Poole Is Here

Thirst

The List

Last Man Standing

The Yellow Handkerchief

Royal Wedding: His Royal Highness Prince William

Explorations & Adventures: Treasure Island, Cry Wilderness, Outlaw Trail

Dear Lemon Lima

Movie Rule #105: 9 Bad Guys Bite The Dust Movies

Blade II (New Line Platinum Series)

Brotherhood

Reservoir Dogs 15th Anniversary DVD Limited Edition Gas Can

American Gangster Collectors Edition

Quentin Tarantino The Ultimate Collection with Collectible Mini Samurai Sword!