Tell AirBridgeCargo Airlines to Adopt a Ban on Transporting Monkeys for Experimentation!
We've received disturbing reports that the Russian airline AirBridgeCargo is regularly shipping monkeys from China to the U.S., where they will be cruelly experimented on in laboratories. PETA and our supporters have persuaded nearly every major airline in the world—including Air China, China Eastern Airlines, China Southern Airlines, Philippine Airlines, and United Airlines—to stop transporting monkeys to laboratories, yet it seems that AirBridgeCargo is falling behind this compassionate industry standard and scheduling shipments of monkeys from China at least twice a week.Please help by clicking here...33,114 people have already helped!
Target: Put Cruelty-Free Products Back on Shelves!

Hampton Creek's famous "Just Mayo" and 20 other "Just" products were pulled off shelves after mysterious letters alleging food safety issues were sent to Target. The letters have now been confirmed as fraudulent, and the Food and Drug Administration has told Target that it reviewed the products and found nothing of concern. Eight weeks have gone by, so why isn't Target restocking? It's so important for big chains like Target to sell tasty and affordable alternatives to animal products. Their availability is key to saving billions of animals from a lifetime of suffering, so we must act now! TAKE ACTION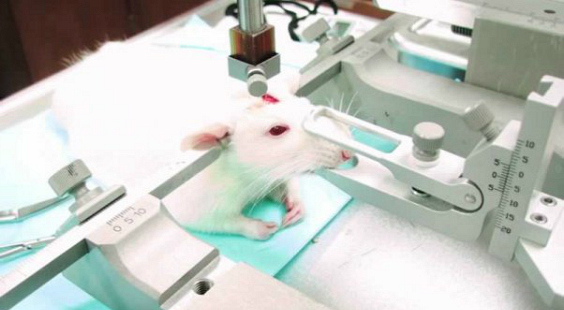 Experiments on Animals Fail 90 Percent of the Time. Why Are They Still Done?
The National Institutes of Health admits that 95 percent of all drugs that are shown to be safe and effective in tests on animals fail in human trials because they don't work or are dangerous. And 90 percent of all animal-based studies don't lead to clinical therapies for humans. In other words, tests on animals don't work. Urge your representatives to cut funding for experiments that are diverting time and resources from superior, human-relevant, non-animal methods.
HELP STOP TESTS ON ANIMALS
PETA to Brown University: Heads Should Roll for Animal-Care Incompetence.
Every year in the U.S., more than 105,000 primates are imprisoned in laboratories, where they are abused and killed in invasive, painful, and terrifying experiments.
PETA has uncovered a newly posted U.S. Department of Agriculture (USDA) inspection report that documents, once again, that animals imprisoned in Brown University laboratories are victims of the school's neglect and incompetence.
In this latest federal Animal Welfare Act violation—which the USDA categorized as "critical"—two macaque monkeys were injured so severely that both required surgery after university employees failed to secure latches on a cage, allowing one animal to enter the other's enclosure.
This is hardly the first time that the university's staff members have demonstrated their carelessness and incompetence when it comes to how they treat the animals in their laboratories.
Just last year, a USDA inspection report documented that a similar incident occurred in which a monkey escaped from his or her enclosure and sustained injuries—also requiring surgery—following an altercation with another monkey. That escape also occurred after personnel failed to secure the enclosure adequately. In 2014, three bats died after staff failed to feed them. In 2012, three ferrets escaped from their enclosures—again, as a result of a staff error.
In 2010, the USDA found that Brown's Institutional Animal Care and Use Committee (IACUC) failed to ensure the psychological well-being of young monkeys held captive there. Another monkey went without water for 72 hours when his or her care was overlooked by staff. The IACUC's poor oversight also resulted in suffering and death for animals used in experimental surgeries.
An institution's animal care and use committee serves as the last line of defense for animals who are held in laboratories and used in experiments that may cause them pain, discomfort, and distress—and that almost always end in their deaths. But Brown's IACUC is failing woefully at providing this oversight.
Take action by joining us in asking the president of Brown University to replace the IACUC members immediately, as a first step, with more qualified individuals who are capable of ensuring compliance with federal animal-welfare regulations and to pursue superior, animal-free methods of research that actually offer patients hope of treatments and cures.
Help us speak up for animals imprisoned at Brown University!
Jon Bon Jovi's Clothing Line is Leather-Free After PETA Appeal
Hart N Dagger Shows Big Heart for Animals With Vegan Leather Patches on All New Denim
After learning from PETA that the throats of cows used for leather are routinely slit at slaughterhouses while the animals are still conscious, Hart N Dagger—owned by rocker Jon Bon Jovi—acted swiftly to replace all the animal skins used in its clothing line with innovative and trendy vegan versions instead. A box of delicious cow-shaped vegan chocolates is on its way to thank the company for its compassionate decision.
"Animals are no longer livin' on a prayer, thanks to Jon Bon Jovi," says PETA Executive Vice President Tracy Reiman. "Every day, PETA hears from shoppers who are looking for vegan-friendly retailers, and Hart N Dagger now fits the bill by agreeing to use only high-quality vegan leather on its denim. And compassionate consumers are applauding the move."
PETA—whose motto reads, in part, that "animals are not ours to wear"—notes that millions of cows whose skins are turned into leather endure branding, tail-docking, dehorning, and castration, all without painkillers. Turning animals' skin into leather requires 130 different chemicals—including cyanide—and leather production creates massive amounts of the carbon emissions that contribute to climate change.
For more information, please visit PETA.org.