The wildlife trafficking act would ensure that the US government best coordinates its own efforts, and treats wildlife crime like other serious crimes.
UPDATE: This blog was originally published on September 19. The House and Senate aligned their versions on September 21, and the final version was signed into law by President Obama on October 7.
The United States Senate passed the END Wildlife Trafficking Act, a bipartisan bill that aims to tackle one of the most pressing environmental issues we face.
Strengthening our own laws puts the US in a great position to ask other countries to do likewise.
The timing is fortunate: Next week is the beginning of the Conference of the Parties to CITES, the world's largest and most important gathering of wildlife agencies, where the fate of hundreds of species lies in the balance.
The Eliminate, Neutralize, and Disrupt (END) Wildlife Trafficking Act of 2016 would prompt federal agencies to work with their counterparts overseas to improve law enforcement, create consumer demand reduction programs, support community conservation (such as IFAW's Kitenden Corridor initiative in Kenya's Amboseli National Park), and much more.
It would also ensure that the US government best coordinates its own efforts, and treats wildlife crime like other serious crimes. Presently, wildlife trafficking takes a backseat to flashier illicit industries like gun-running and counterfeiting, but we now know that these criminal enterprises are often linked.
The legislation was championed by Sen. Chris Coons (D-DE) and Sen. Jeff Flake (R-AZ), and builds on the efforts of Representatives Ed Royce (R-CA) and Eliot Engel (D-NY), whose earlier bill passed the House late last year. Now, the House and Senate will work to align their versions and—if all goes well—send the final draft to President Obama for his signature.
There were some elements of the House bill that didn't make it to this stage, and IFAW will continue to advocate for tougher penalties for traffickers and stronger support for Wildlife Enforcement Networks.
But passage of this legislation would be a tremendous accomplishment and a sign that Congress can still find areas of agreement, even during an otherwise less-than-agreeable period on Capitol Hill.
IFAW commends all of the members of Congress and their staff who have worked so hard and made such positive strides on this crucial issue.
Keep an eye on this space for news of the final vote!.
Making case for whales at Our Oceans conference.
Yesterday, International Fund for Animal Welfare (IFAW) US Campaigns Director Beth Allgood and I had the honor of attending the "Our Oceans" conference at the Department of State in Washington, DC.
"Our Oceans" is a two-day gathering of policy-makers and ocean advocates from around the globe that focuses on the key ocean issues of our time – marine protected areas, sustainable fisheries, marine pollution, and climate-related impacts on the ocean.
IFAW was invited to present clips from the powerful documentary Sonic Sea on the Our Oceans Film Stage and talk about the issue.
In a terrific stroke of luck, Secretary of State John Kerry himself happened to be exploring the exhibit hall at the time of our presentation, and we had the opportunity to discuss the movie with him, talk about the emerging and growing threat of ocean noise, and even gave him a Sonic Sea policy report as he made the rounds.
Earlier that day, President Obama addressed the crowd and announced the designation of Northeast Canyons and Seamounts as a Marine National Monument among other policy announcements. This new monument, right in the backyard of IFAW headquarters, is now the only fully protected marine reserve in the Atlantic Ocean.
This means its coral formations and marine life, including the whales for which IFAW cares so deeply, will now be protected from man-made threats like increasing industrial activity and some of the harmful direct effects of climate change.
It was a very exciting day for oceans and IFAW's whale work and we were thrilled to be a part of it.
State Bans All Elephant Circus Acts
Target: Stephen M. Sweeney, New Jersey Senate President
Goal: Thank the Senate for passing "Nosey's Law" and banning all elephant circus acts from the state of New Jersey.
After some deliberation, Nosey's Law, which bans all elephant circus acts from the state of New Jersey, was approved and passed by the state Senate. The law is named in honor of Nosey, a circus elephant who is continually rented out and used by her trainer despite her many health problems.
Elephants are incredibly social, intelligent and curious animals. Unfortunately many are imprisoned within the entertainment industry where they are forced to do tricks and give rides. Thankfully more and more people are speaking up for those who cannot speak for themselves, including many at ForceChange.
Sign this petition to thank the New Jersey Senate for banning all elephant circus acts and for treating these animals as living beings and not objects. Click to say thank you!
Chimpanzee freed from zoo by Argentinian judge after ruling ape has 'non-human rights'



A chimpanzee will be released from a zoo in Argentina after a judge made the landmark ruling that the ape is a being with "non-human rights" that deserve to be observed.

Cecilia the chimpanzee previously shared her enclosure with two companions, Charlie and Xuxu. Her friends passed away years ago, and ever since, Cecilia has been on her own in a filthy concrete habitat with only a blanket for cover, Argentinian news site Los Andes reported.

The chimpanzee, now aged in her 30s, is one of the Mendoza Zoo's most popular attractions, but left alone, her emotional health has long been in jeopardy. In the past, the zoo has received negative attention for the poor conditions its animals have been subjected to. The sad life and inevitable death in July of Arturo the polar bear is the most recent high-profile case.
Judge Declares Chimp Has Rights And Must Be Freed From Zoo.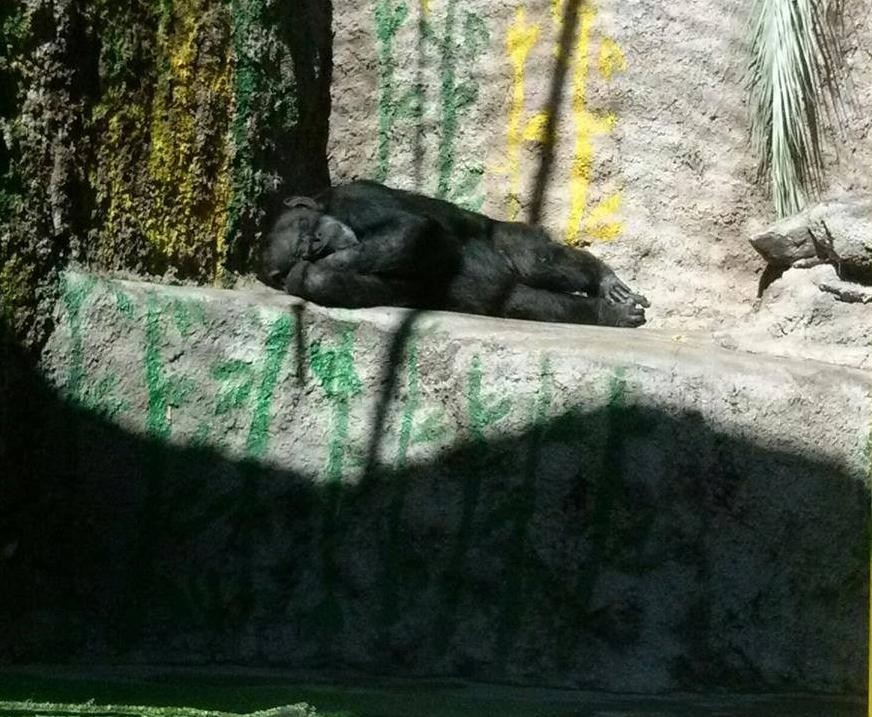 In an historic ruling this week, Argentine Judge María Alejandra Mauricio declared that Cecilia isn't a thing, but rather a being who is "subject to nonhuman rights."
She ordered that Cecilia be released from her barren home at the infamous Mendoza Zoo and sent to live among her own kind at a sanctuary.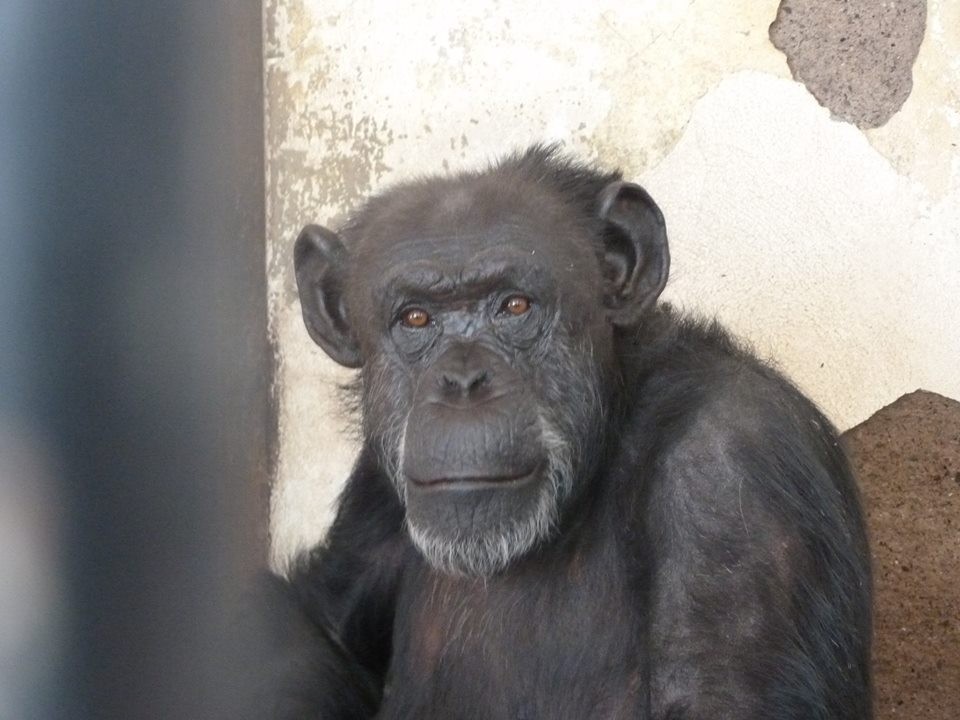 The decision comes on the heels of an extensive case filed by the Association of Officials and Lawyers for Animal Rights (AFADA) and the Great Ape Project (or Proyecto Gran Simio), some two years in the making. The NGOs had filed for a writ of habeas corpus on Cecilia's behalf, arguing that the circumstances of her confinement without companionship were unlawful and that her health was deteriorating as a result.
Judge Mauricio agreed, stating in her verdict that nonhumans indeed possess rights related to their "animal essence," and decreeing that Cecilia should be transferred to the Great Ape Project's sanctuary in Brazil within the coming months — the first time a habeas corpus case for an animal has resulted in this action.
"We're not talking about the civil rights enshrined in the Civil Code," she told the journal Los Andes, "but instead the species' own rights: to development, to life in their natural habitat."
With that, Cecilia will soon go from this ...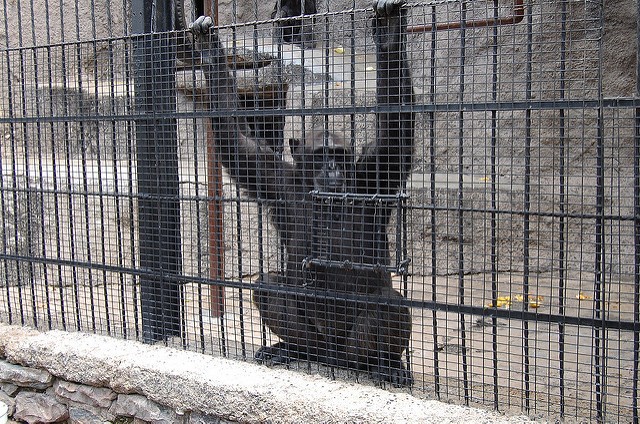 ... to this — a lush sanctuary where she can finally be herself.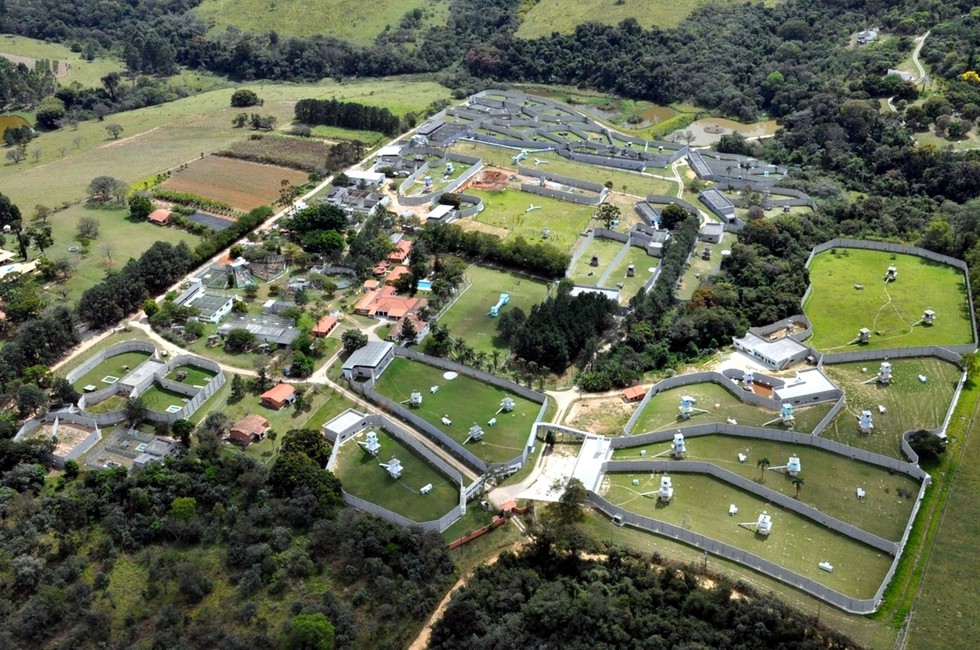 Pedro Terrados Pozas, executive director of the Great Ape Project, calls the ruling a "landmark judgment," stating in a press release that it should pave the way toward better treatment for animals in general. And perhaps it soon will.
Interestingly, Judge Mauricio's ruling also included a request that officials in Mendoza take necessary steps to improve conditions for all the animals who will remain at the zoo after Cecilia departs.
In closing her verdict, the judge went on to summon the words of philosopher Immanuel Kant, asking they be kept in mind: "We can judge the heart of a man by his treatment of animals."
Designer Stops Supporting Cruel Fur Industry
Goal: Thank clothing designer for no longer using fur in apparel products.
The Australian designer Kym Ellery has announced that starting in 2017 her line will no longer feature fur in its apparel. This is great news for animals everywhere.
Ellery is now joining countless other Australian designers in the fight against fur including Husk and Jenny Kee. Animals trapped on fur farms typically live in small, dirty cages where they have limited access to food and water. Thankfully many spoke out, including those at ForceChange, for Ellery to stop supporting this cruel trade.
Sign this petition and thank the designer for making the compassionate choice and ending her support of the cruel fur industry. Click to say Thank You!