In this Issue:
California Passes Orca Protection Act
Last month, California became the second U.S. state to ban the use of bullhooks on elephants. The positive trend for captive wild animals in the Golden State continues this month with the passage of the Orca Protection Act, which bans captivity and breeding of orcas and their use in entertainment. In California, home to SeaWorld San Diego, it will soon be unlawful to "hold in captivity an orca, whether wild-caught or captive-bred, for any purpose, including, but not limited to, display, performance, or entertainment purposes."
Amid declining profits and mounting public pressure that intensified after the 2013 release of the influential documentary Blackfish, SeaWorld announced earlier this year that it would discontinue its orca breeding program and phase out using them in theatrical shows. The Orca Protection Act codifies into law what SeaWorld has pledged to do, thereby protecting orcas in the event the theme park changes its corporate policy or a similar business opens in California.
Twenty-six orcas are currently held in captivity in the U.S. In addition to the 11 living at SeaWorld San Diego, 12 orcas are held at SeaWorld's Texas and Florida parks and one orca named Lolita is kept alone at Miami Seaquarium in the smallest tank in North America; the Animal Legal Defense Fund and other groups have been fighting to free her under the Endangered Species Act. In late 2015, California Congressman Adam Schiff introduced the Orca Responsibility and Care Advancement (ORCA) Act, federal legislation that would phase out orca captivity nationwide.
Because the Orca Protection Act will grandfather whatever orcas already exist in captivity on January 1, 2017, the orcas at SeaWorld San Diego will live out the rest of their lives at the theme park unless SeaWorld decides someday to retire them to a marine sanctuary. While the law bans their use in entertainment, it allows for them to be used in presentations deemed educational and SeaWorld has announced it will unveil new "educational orca encounters" with its remaining orcas beginning in 2017. While it remains to be seen what these educational shows will entail, this law will ensure the 11 orcas currently kept at SeaWorld San Diego will be the last held in captivity in California.
Further reading:
Portland, Maine, Bans Retail Sale of Dogs and Cats
Portland, ME, has become the latest jurisdiction to outlaw the retail sale of dogs and cats, meaning pet stores will no longer be able to sell them unless they come from a rescue organization. Although there are no retail stores currently selling dogs and cats in Portland, this law will prohibit any from opening in the future. After a similar bill was passed by the state legislature last year but vetoed by the governor, advocates set their sights on the local level. In the wake of their success in Portland, Maine's largest city, they will now work to pass similar legislation in other cities throughout the state.
Portland joins a steadily growing list of cities that have passed bans on the commercial sale of dogs, cats, and in some cases, rabbits. Since Albuquerque became the first to pass such a ban in 2006, larger cities that have enacted similar legislation include Chicago, Philadelphia, Boston, San Diego, Los Angeles, Austin, and Las Vegas.
These laws are part of a growing movement to combat puppy and kitten mills, large-scale commercial breeding facilities that keep animals in poor conditions. While some allow exceptions for small breeders, they are a positive step toward 1) reducing the number of companion animals who are put to death each year for lack of homes, 2) ensuring that they do not suffer in the substandard conditions that are the norm in large-scale breeding operations, and 3) encouraging people to view animals as sentient beings rather than disposable commodities to be bought and sold.
Until they are outlawed completely, the Animal Legal Defense Fund also uses litigation to work toward improved conditions in puppy mills, including a recent landmark victory in Pennsylvania in which the court struck down exemptions that had significantly weakened the state law regulating these facilities. The decision restored the integrity of the law and reinstated a comprehensive set of requirements for commercial dog breeders, including prohibitions on metal wire flooring and never letting mother dogs outside to exercise. The Animal Legal Defense Fund, with the Humane Society of the United States and law firm Locke Lord LLP, also recently settled a lawsuit against Chicago pet store chain Furry Babies, which is now required to disclose the specific source of its puppies, thereby giving consumers who do not wish to support the cruel puppy mill industry the ability to make an informed choice.
Further reading:
Animal Abuser Registry Created in Florida County
Hillsborough County, Florida, which includes the city of Tampa, has passed an animal abuser registry that will be effective November 1, 2016. The new ordinance will require people who have been convicted of animal abuse to register with the sheriff's office and prohibit them from adopting companion animals in the future. Retailers and shelters will be required to consult the registry, and those wishing to buy an animal at a pet store must also sign an affidavit saying they are not on the abuser registry.
In spearheading the legislation, Commissioner Kevin Beckner noted that most people consider their dog or cat to be a family member and expressed his conviction that the registry will not only protect animals but also identify, and perhaps prevent, violent crime against humans as well. Although there is debate about the efficacy of animal abuser registries, they represent a growing trend and potential tool for advocates grappling with how best to curtail abuse against companion animals and prevent repeat offenses:
"The registries are part of widening efforts in the United States to punish and track animal abusers, who, research has shown, commit violence against people at higher rates than normal. All 50 states now have felony provisions for the gravest crimes against animals, although many offenses are still considered misdemeanors. The FBI has added animal cruelty to its list of Class A felonies, and this year began collecting data for such crimes the way it does for other serious offenses, including homicide. (Brulliard 2016)."
Although the list of cities and counties with animal abuser registries is growing, Tennessee currently has the only statewide registry. As with legislation banning the retail sale of dogs and cats, advocates thus far have been more successful at the city and county levels. New York has been an early leader, with eight counties and New York City having passed animal abuser registries. Cook County, Illinois – home of Chicago and the 2nd most populous county in the U.S. – passed an animal abuser registry in May 2016. Although efforts to pass a statewide animal abuser registry in Florida, "Dexter's Law," failed in 2012, advocates hope the new county registry will eventually be adopted statewide.
Further reading:
Federal Judge Rules Mass Killing of Oregon Cormorants Can Continue
Despite ruling that the U.S. Army Corps of Engineers acted unlawfully by failing to consider alternatives to killing thousands of cormorants on Oregon's Columbia River, a federal district court has allowed the slaughter to continue.
The government's justification for carrying out the mass shooting of cormorants and oiling of nests on East Sand Island, located at the mouth of the Columbia River and home to the largest nesting double-crested cormorant colony in North America, is that the birds are preying on federally protected juvenile salmon and steelhead (collectively known as salmonids) as they migrate to the ocean.
However, environmental experts argue that hydroelectric dams are the real cause of the decline in salmonid populations in the Columbia Basin, and that predator eradication is not the answer. Advocates for the birds charge that they are being used as scapegoats, in part because criticizing dams is politically unpopular, and that the science – according the government's own documents – does not support the mass killing.
Last year, the Audubon Society of Portland, joined by other groups including the Animal Legal Defense Fund, challenged the federal government's actions in creating, permitting, and carrying out the lethal management plan, along with its preparation of the final Environmental Impact Statement, as violations of federal law. Although U.S. District Court Judge Michael Simon ruled that federal agencies did break the law in failing to consider alternatives, and that there was doubt about how many salmonids were in fact saved by the mass slaughter of the wild birds, he left the lethal plan in place, deciding the science shows there is some benefit to the listed fish. Because they are not a federally protected species, the interests of the cormorants were given less weight, with the judge writing that endangered or threatened species "must be given the benefit of the doubt."
The court's ruling allows the continued slaughter of thousands of cormorants. Since the management plan went into effect in 2015, more than 7,000 adult cormorants have been shot and killed, and 6,000 nests have been oiled and destroyed. The groups that brought the lawsuit are considering their options, and hope the federal agencies will reconsider their plan to kill the wild birds given the benefits of this drastic action are uncertain at best.
Further Reading:
New California Law Allows Citizens to Rescue Animals from Hot Cars
On the heels of similar legislation passed last month in Massachusetts, California Governor Jerry Brown has signed into law AB 797, the "Right to Rescue Act," which amends existing law to grant legal immunity to citizens who break into a hot vehicle to rescue a confined animal judged to be in imminent danger. The bill was introduced after several dogs died in hot cars in California this year.
It was already a crime in California to leave an animal in a closed car on a hot day, but this law goes further in empowering bystanders to take action to remove the animal from a locked vehicle without fear of being sued or charged with property destruction or trespass. In order to be shielded from criminal and civil liability, the citizen must act in good faith, contact law enforcement first, and reasonably believe the animal is in immediate peril, among other conditions.
Assemblymember Marc Steinorth, one of the bill's co-authors, said that while he hopes the law never has to be used, "in an emergency, good Samaritans should be confident that they won't be sued for taking heroic actions to rescue a pet." He said the bill is also about spreading awareness both of the danger of hot vehicles and that it is already illegal to leave an animal in harmful conditions.
This law excludes farmed animals: "Nothing in this section shall be deemed to prohibit the transportation of horses, cattle, pigs, sheep, poultry, or other agricultural animals in motor vehicles designed to transport such animals for agricultural purposes."
Further Reading: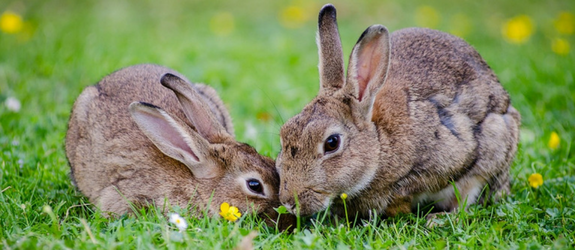 The Netherlands Will No Longer Test on Animals!
We have exciting news.

In a historic move, the Netherlands is taking a major stand for animal – and human – rights! The Dutch government is working to end all animal experimentation in the country – and scientists from PETA affiliates were asked to help.

The Netherlands has already passed a motion in Parliament to phase out experiments on non-human primates, and now its goal is to be using only human-relevant, non-animal testing methods by 2025. This ground-breaking decision is the first of its kind by any country. It reflects both today's innovations in cutting-edge science and changing attitudes about the morality of using animals in experiments. It is a momentous step that will save countless animals and hopefully inspire other countries to make similar changes.

We are thrilled that the Netherlands continues to strive for ethical animal-free science and look forward to a day when cutting up, drugging, poisoning, shooting, burning, and electrocuting animals will all have been relegated to the dustbin of history.

Read the full story and show your support for animal-free testing by tweeting your thanks to the Dutch government: Tweet Thanks here!
University Ends Animal Use in Emergency Medicine Training
The Convention on International Trade in Endangered Species of Wild Fauna and Flora has moved to extend protections to four species of sharks and nine species of mobula rays. This historic action could ensure the survival of these species, which are at greatest risk of extinction from the trade of their fins and gills.
The world just agreed to the strongest protections ever for endangered animals.
With some scientists predicting a sixth mass extinction, the world's protectors of wildlife acted with a greater sense of urgency at a marathon meeting to toughen regulations against killing such endangered animals as sharks, manta rays and anteaters and trading their remains.
By the time the gathering in Johannesburg ended a day early Tuesday, the Convention on International Trade in Endangered Species, or CITES, had issued several trade bans, including one for the African grey parrot, favored by animal lovers for its ability to mimic human speech. CITES also moved to shut down the black-market trade of an exotic anteater called the pangolin, which is killed and sent mostly to China so its scaly skin can be roasted for traditional medicine.
"With 183 parties bound by the convention, CITES is the largest conservation agreement in existence," said Adam M. Roberts, chief executive of Born Free USA. "This meeting represents a clear win for conservation overall — but much work remains."
Conservationists hailed the convention's 17th meeting, where two African governments were barred from selling their stockpiles of ivory and another from trading away stockpiles of rhino horn, as the most progressive on behalf of animals.
"It was a very jam-packed conference," said Jeff Flocken, North America regional director for the International Fund for Animal Welfare. "This is one where conservation was at the forefront of people's minds for animals that everyone cares about." Numerous species that generally are unknown to the public, including the pangolins, thresher sharks and Barbary macaques, "came away with some very strong protections," he noted.
Delegates at the convention called on Mexico, the United States and China to join forces to block the trade of totoaba, which Mexican fishermen poach with nets for an Asian market, in the process drowning the world's smallest porpoise, the vaquita. Only 60 vaquita remain.
The convention also beat back a proposal by Swaziland to sell legally collected rhinoceros horn that could have masked black-market sales that drive poachers to slaughter at least three of the animals each day. Among other important actions on elephants, it decided to block Namibia and Zimbabwe from selling legally collected ivory for fear that that would provide cover for the illegal trade.
Nearly 150,000 African forest and savanna elephants have been slaughtered for their tusks in the past decade. In a last-minute reversal, Botswana, home to the largest populations of elephants, broke from a coalition of nations pushing for the sale of ivory and argued against it.
But Flocken called the convention's moves "a mixed bag" because it defeated a proposal to afford elephants the treaty's strongest protections under Appendix I.
Not every conservation organization expressed the same level of disappointment. The World Wildlife Fund said the decisions on elephants "have closed all potential avenues to a resumption in international ivory trade, paving the way for the world to unite behind efforts to crack down" on the ivory trade.
"Now that the debate over whether to trade or not to trade is over," said Ginette Hemley, who headed the organization's delegation, "countries around the world must turn the tough talk we have heard here in Johannesburg into tough measures on the ground."
Conservationists faulted the convention for not specifically prohibiting trade of the bones of captive lions in South Africa. Asian markets that covet the bones of tigers, which have mostly disappeared, have turned to the bones of lions and cheetahs for delicacies and cures.
But victories overshadowed defeats. CITES took steps to stop mobula rays and devil rays from going from this:
A school of mobula rays off Isla Mujeres, Mexico. (Shawn Heinrichs/Pew Charitable Trusts)
A Guangzhou, China, merchant in a stall selling dried gill plates from mobula and manta rays (Shawn Heinrichs/Pew Charitable Trusts)
Fisheries must now prove that populations of nine species of mobula rays are sustainable, meaning they can recover from large-scale fishing, before they can be taken or traded. Rays were added to the list of species afforded the world's second-strongest protections under Appendix II.
Thresher sharks, valued for the exquisite long tail that they snap to catch prey, won similar protections. "This vote is a huge step towards ensuring the survival of these larger shark and ray species, which continue to be at greatest risk of extinction because of the value of their fins and gills," Luke Warwick, director of the global shark conservation campaign at the Pew Charitable Trusts, said in a statement. "The call from a record-setting number of governments to protect these species has been answered.
Noting the failure of past efforts to protect African grey parrots, CITES banned their trade completely, allowing governments such as the United States to keep the birds from crossing international borders.
"Fraud and corruption have enabled traffickers to vastly exceed current quotas and continue to harvest unsustainable numbers of African grey parrots from Congo's forests to feed the illegal trade," said Colman O'Criodain, the World Wildlife Fund's global wildlife policy manager.
"A total ban on international commercial trade . . . is a huge step forward and will help to protect this extraordinary species from the rampant trapping and trading that has contributed to population collapses and local extinctions across Africa in recent decades," O'Criodain said.