The final New Jersey Assembly session (before summer) was meant to take place on Thursday June 28th, but it was cancelled! This has resulted in a session taking place TODAY and a session scheduled to take place on MONDAY July 2nd ~ So A1923 'Nosey's Law' could still be voted on by the full Assembly before the summer break!
Please call and/or email Assemblyman Craig Coughlin (he's the NJ Assembly Speaker and he decides which bills go on the agenda for each assembly voting session)
Briefly explain why it's important and politely urge him to put A1923 'Nosey's Law' on the voting agenda BEFORE the Summer Break
CONTACT DETAILS
732-855-7441
AsmCoughlin@njleg.org
‼️ If you're on Twitter please retweet our NEW TWEETS (on the links below) urging Assembly Speaker Craig Coughlin to put A1923 Nosey's Law on the agenda BEFORE the summer break (Feel free to also write your own polite tweets too)
https://twitter.com/ActforNosey/status/1013106786063339522
https://twitter.com/ActforNosey/status/1013100948095422464
https://twitter.com/ActforNosey/status/1013107813839704064
https://twitter.com/ActforNosey/status/1013112416610279424
https://twitter.com/ActforNosey/status/1013100559782596608
https://twitter.com/ActforNosey/status/1013119075709603841
https://twitter.com/ActforNosey/status/1013099764903268352
https://twitter.com/ActforNosey/status/1013123549467500544
https://twitter.com/ActforNosey/status/1013126019677589504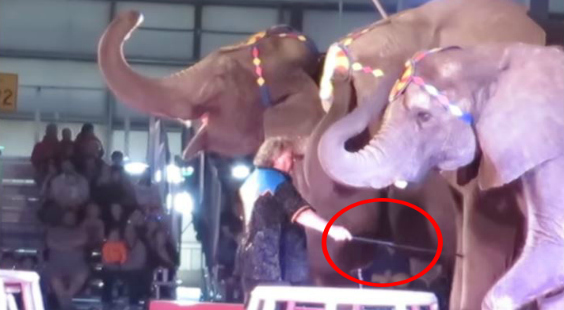 Animals Whipped, Muzzled, Electrically Shocked, and More for Circus Shows. Tell these 11 circuses, circus venues, and management companies that watching animals who are forced to perform unnatural tricks out of fear of punishment is not entertainment, and ask them to stop supporting acts that exploit animals. Email to help!
Tell Mattel that Barbie Does Not Support Elephant Abuse!

Toymaker giant Mattel has a disturbing new toy. Barbie Dreamtopia Chelsea Doll and Elephant is marketed at kids 3-years-old and up and shows Barbie astride a bejeweled elephant who has golden shackles around her four legs. Tell Mattel that elephants are tortured into submission for rides and its toy sends a terrible message to young kids! TAKE ACTION
It's been just over a year since you helped us bring Gajraj to a life of dignity, freedom, and, uh...cake? That's right! It's Gajraj's one-year anniversary with Wildlife SOS, so our kitchen put together something special for the majestic tusker. Watch him go to town!
Congratulations on the anniversary, big guy! We love you. And a huge thank you to all the supporters who helped us give Gajraj a new life — and a yummy feast on his anniversary!
Beautiful Photo Captures the Moment Injured Orphan Elephant Recognized She Was Safe and Didn't Have to Run Anymore
The incredible team from The David Sheldrick Wildlife Trust rescued a baby elephant who had been orphaned for an unknown reason and needed human help to survive in the world. Sana Sana, around nine to 10 months old, was found in the Namunyak Conservancy in Kenya. Before her rescue, the calf was seen seeking the camp staff's company every night and sleeping next to the tent of a Samburu tribesman. Upon arriving at the site, the team understood why – at that point, Sana Sana had a nasty wound under her tail from being mauled by a hyena. Fortunately, she now had nothing to fear, as the rescuers were ready and excited to save the little one's life and help her on her way to adulthood.
When the keepers came to restrain her, Sana Sana was already so exhausted she put up little resistance and was soon ready to be transported to the plane that was already waiting for her. Once she was safe and wrapped in warm blankets, it was as if she understood that she did not have to desperately try to survive on her own anymore.
Before Sana Sana could continue her journey, the team had to overcome an unforeseen hurdle – the rescuers spent two hours negotiating with the Conservancy Management to remove the calf from the site and take her to safety. Finally, the team succeeded, and the plane took off to Nairobi.
At the Nursery, the calf's young age was discovered, and it became clear that she was still very dependent on milk, which she could no longer get from her mother. Judging by her emaciated body, Sana Sana must have been without her mother and milk for a number of challenging days. The baby elephant was cleaned, treated, and given lots of greens to feast on. Although reluctant at first, she began to enjoy the bottle and now makes "a beeline for anything resembling the milk bottle," the team writes.
Sana Sana is now part of the nursery herd in the Nairobi Park Forest, accepted and supported by the other animals. She went through the unavoidable process of grieving her lost mother and family and kept to herself for several weeks, which, as the team points out, is a normal process for bereaved baby elephants who need time to mourn before starting their new lives. Sana Sana has already found many new friends who are more than eager to be her second family, and the older females in the nursery group are showering her with affection.
"It has been our privilege to get to know this lovely elephant and to be able to give her a second chance," said Head Keeper, Edwin. Sana Sana will be taken care of in her new home for as long as she needs it before she is old enough and ready to return to the wild where she belongs.
You can virtually adopt Sana Sana via the organization's website here. To learn more about The David Sheldrick Wildlife Trust, click here.
Image source: The David Sheldrick Wildlife Trust/Facebook
Elephants, tigers, gorillas, and other irreplaceable species can't ask us to protect their future. They can't stop the chainsaws that destroy their homes, or the guns and poisons of the poachers that kill them. They can't close illegal mines or shut down the black market for their skins and teeth.
Wildlife crime and large-scale international criminal activity go hand in hand. The same forces that traffic in endangered species, perform illegal logging and mining in protected areas, and profit from unlawful fisheries are those that foster terrorism, commit human rights abuses, and undermine the rule of law.
Join the fight to stop the slaughter of elephants and rhinos. Protect forests. Rescue orphaned orangutans and gibbons from the illegal pet trade. Reintroduce species as small as turtles and as large as bison to their ancestral lands. Help indigenous people control their own resources and shape their own destinies.
It's all one fight. And you can help right now, with just a few clicks. Please be a part of it.
Please, help to protect elephants, gorillas, tigers, and countless other species. Make a generous gift to save wildlife and fight crime right now.