World Week for Animals in Labs starts TODAY and runs until the end of April.
Millions of animals suffer in laboratories and education every year, but many people don't know this. World Week for Animals in Labs is an opportunity to spotlight this issue and educate more people about how animals are used in research, testing, and education.
Need some tools? AAVS created these eye-catching e-posters that can be shared to raise awareness about the use of animals in science. Small actions, like

forwarding this e-mail and sharing on social media

, can be impactful, and go a long way in sending a message to people who might not ordinarily hear it.
Help spread the word about the needless suffering of animals in science!
Forward this message

Share these e-posters on Facebook (or send them as e-cards)

Click HERE to update your Facebook profile image with our "I Care About Animals in Labs" banner
Tell everyone that it's World Week for Animals in Labs!
| | | |
| --- | --- | --- |
| Pigs are used in many areas of research, like cardiology, dermatology, xenotransplantation, and as surgical training models. Nearly 50,000 pigs were used in labs in 2015. | | Primates are target species for use in drug testing, neurological studies, and infectious disease research. In 2015, labs housed over 105,000 primates, 62,000 of whom were used in experiments. |
| SHARE ON FACEBOOK | | SHARE ON FACEBOOK |
| SEND AN eCARD | | SEND AN eCARD |
| DOWNLOAD THE POSTER | | DOWNLOAD THE POSTER |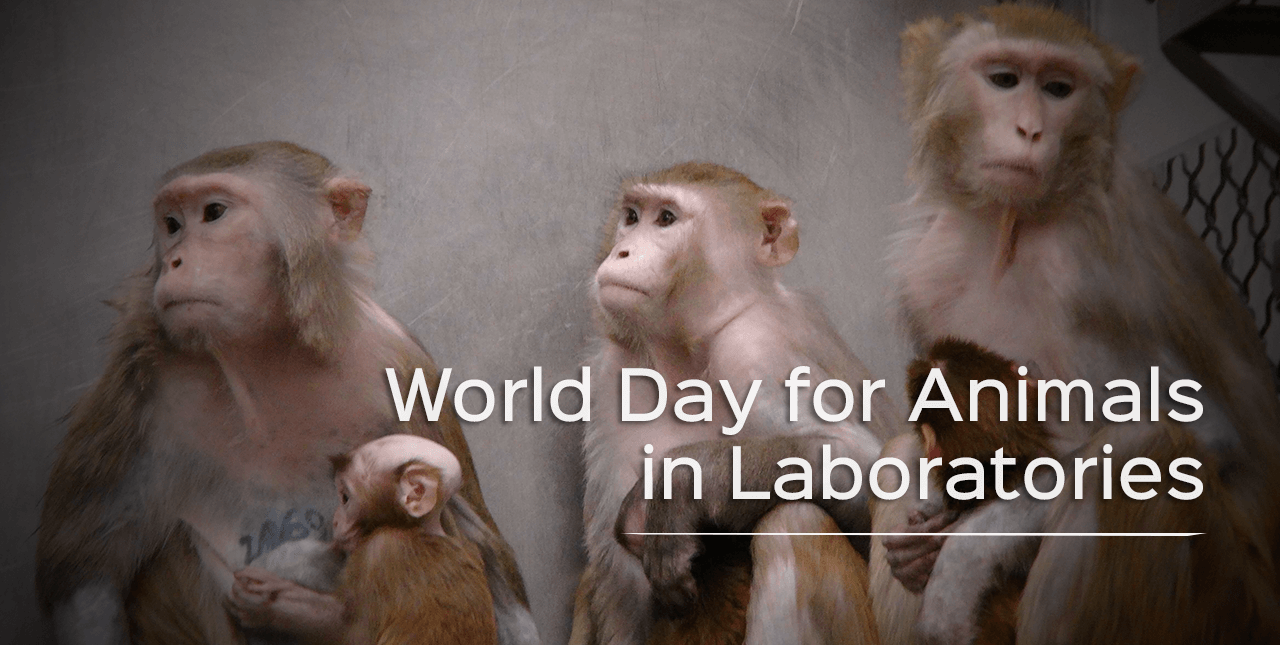 Yesterday was the international day of remembrance for the animals used and discarded in laboratories. Here are three things you can do to show your support:
In their natural habitats, nonhuman primates have the freedom to travel for miles, scavenge for various foods, socialize with family and friends, climb hills, swing from vines, swim in rivers, and scurry across fields. In laboratories, they are deprived of all sensory stimulation and hardly have enough room to sit, stand, lie down, or turn around. Every year in the U.S., over 105,000 primates are imprisoned in laboratories—such as those at the National Institutes of Health—where they're subjected to abuse and killed in invasive, painful, and terrifying experiments. The U.S Food and Drug Administration reports that animal tests have a 92 percent failure rate in predicting the safety and effectiveness of pharmaceutical use in humans. So why are we still using animals for experiments that have proved to be ineffective?



This brave activist crashed a panel discussion with Texas A&M University's president to speak out against the school's experiments that are conducted on dogs who are deliberately bred to have muscular dystrophy (MD), including Duchenne muscular dystrophy (DMD), which is particularly severe. Notice how the audience acts indifferent to her pleas and ignores her—as if they didn't care that this condition ravages dogs' bodies and makes it difficult for them to walk, swallow, and breathe. They act oblivious to the fact that Joe Kornegay has been leading these cruel experiments for 35 years and still hasn't found a cure or treatment to reverse these symptoms in humans. Why continue to use innocent dogs in these cruel experiments?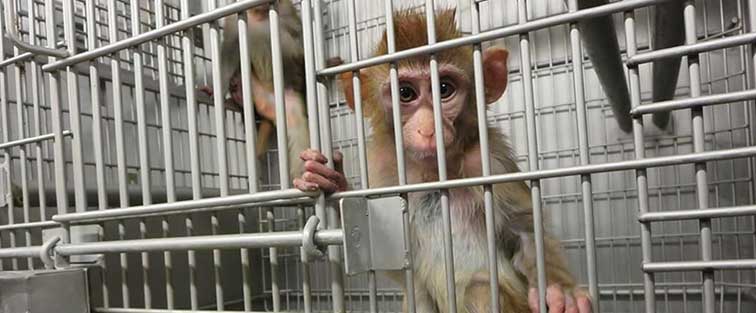 Support a Moratorium on Animal Experimentation.

As legislators review the law designed to protect animals used in experiments, we must urge Europe to support a moratorium on animal experimentation

. speak out



They lived and died inside cold, barren, metal laboratory cages. They didn't have the life that you and I would want dogs to have. Instead, they were bred to develop golden retriever muscular dystrophy (GRMD), a disease so debilitating that it causes puppies to become severely crippled and endure agonizing lives. Throughout their miserable lives, Jelly and Peony were both subjected to painful experiments and multiple painful biopsies, in which chunks of their muscles were removed.
All cakes are handmade to order in The Vegan Cakery's 100% vegan kitchen and other dietary requirements, such as gluten-free and diabetic, are also widely catered for.