Cross-fostered Mexican Gray Wolf Pups Surviving in the Wild. Wildlife officials are reporting that for the first time, wolf pups born in captivity and fostered by wolf packs in the wild (a method called cross-fostering), has been successful. The success marks much-needed progress for Mexican gray wolves, whose numbers have been declining in recent years as wolves have been removed from the wild, but states are attempting to block new releases. Find out more about what Mexican gray wolves need to recover, and what is standing in their way >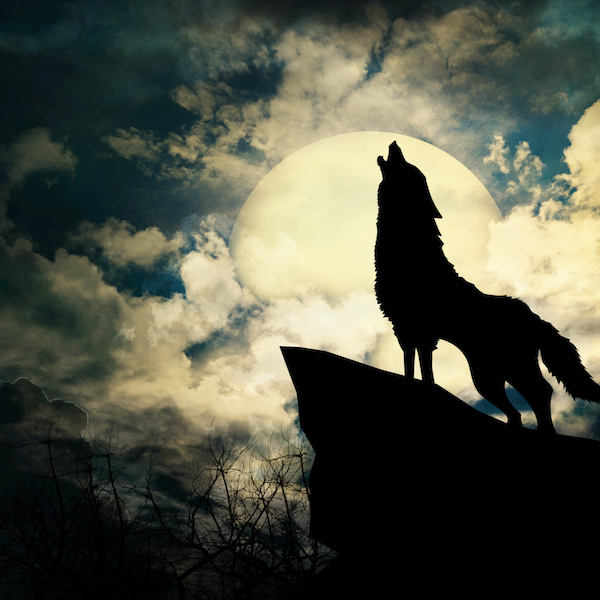 The most anti-wildlife Congress in U.S. history is entering its final stretch and quietly working to pass members' last pet pieces of legislation.
Much of the proposed legislation would have damaging and lasting impacts on America's wildlife and wildlands—including measures that could prove devastating to a variety of wolf populations.
In 2013, Earthjustice took the U.S. Fish and Wildlife Service to court over the agency's decision to hand over wolf management to Wyoming—a state with a history of extreme anti-wolf policies—and we won. Last month we were back in court to defend our victory against Wyoming's appeal. But while the judges deliberate, some members of Congress are trying to bypass the legal process by using legislative edict to remove wolves in Wyoming and three western Great Lakes states from the list of species protected under the Endangered Species Act.
Measures like the Wyoming-Western Great Lakes wolf delisting threat are appearing as legislative "riders" tacked onto must-pass government spending bills and other large pieces of legislation.
These measures would block Endangered Species Act protections for a variety of species and populations, including:
Mexican gray wolves (despite the fact that there are fewer than 100 of these highly imperiled animals left in the United States)

Gray wolves across the entire lower 48 states (despite the fact that wolves currently occupy just a small portion of their former range in the United States)
The Endangered Species Act is one of the world's strongest and most effective wildlife protection laws and has prevented the extinction of 99 percent of listed species, from the bald eagle to the gray whale.
These and other anti-environmental riders will be considered as part of negotiations between both political parties and the White House over how to keep the federal government funded beyond early December.
As we continue our fight in the courtroom on behalf of wolves, you can help give this incredible species the chance it deserves by urging President Obama to reject any legislation that includes provisions that would be deadly for wolves.
The House Interior appropriations bill is chock-full of riders that would nearly guarantee extinction for imperiled species under fire. This year's bill contains no fewer than 11 provisions that would strip federal protections for wildlife including the gray wolf, the Mexican wolf, the lesser prairie chicken, and two species of meadow jumping mice; block the implementation of greater sage grouse conservation plans; and block Department of Interior rules to conserve native carnivores on federally protected lands in Alaska.
Ask your elected officials to reject reckless riders that undermine conservation.
Legislators tried to attach similar riders to must-pass budget legislation last year; with your help, we made sure they failed. But these zombie riders are back from the dead, and we need your voice to make sure they don't lurch into law.
Write your Senator and Representative today and tell them to support the ESA, not extinction.
Tragic news: A young male wolf that journeyed more than 700 miles on an epic quest for a mate has been gunned down by a government sniper. It's a horrific end to yet another wolf at the hands of America's most notorious animal-killing program.

Here's what we know: The wolf was a member of the Huckleberry pack in Washington state, a family that the Center and allies saved from extermination when he was a pup back in 2014. After being collared in February, he wandered east, surviving the wolf-killing fields of Idaho. Then on Sept. 29 he was gunned down near Judith Gap, Mont. by Wildlife Services -- the deadly federal killing program that wiped out more than 3 million wild animals last year.

It's extraordinary to kill a collared wolf like this one, one whose long journey had been so carefully documented. But this bureaucracy of trigger-happy exterminators just doesn't care. They must be held accountable.

The Center is dedicated to stopping these killings. We need your help to do so with a donation to the Predator Defense Fund.

It's a horrific pattern. When younger wolves come of age, they often leave their pack and set off looking for a mate and new territory. Time after time, in Colorado and Iowa, Wyoming and Utah, these dispersing wolves die brutal deaths because of acts of cruelty and indifference.

That's why the Center's lawyers, scientists and activists are in court, Congress and the streets every day fighting for wolves. We've gone toe to toe repeatedly with Wildlife Services across the country, and we won't stop until this reckless agency is reformed or shut down.

Wolves belong in our wilderness. We must fight this killing born out of fear, ignorance, indifference and greed. Please help us with a contribution to the Predator Defense Fund today.