IWC meeting: 5 International Whaling Commission items you might have missed - Click here to get the full scoop!
Below are our blog post highlights from the 66th International Whaling Commission meeting held in Portorož, Slovenia.
Making case for whales at Our Oceans conference.
Yesterday, International Fund for Animal Welfare (IFAW) US Campaigns Director Beth Allgood and I had the honor of attending the "Our Oceans" conference at the Department of State in Washington, DC.
"Our Oceans" is a two-day gathering of policy-makers and ocean advocates from around the globe that focuses on the key ocean issues of our time – marine protected areas, sustainable fisheries, marine pollution, and climate-related impacts on the ocean.
IFAW was invited to present clips from the powerful documentary Sonic Sea on the Our Oceans Film Stage and talk about the issue.
In a terrific stroke of luck, Secretary of State John Kerry himself happened to be exploring the exhibit hall at the time of our presentation, and we had the opportunity to discuss the movie with him, talk about the emerging and growing threat of ocean noise, and even gave him a Sonic Sea policy report as he made the rounds.
Earlier that day, President Obama addressed the crowd and announced the designation of Northeast Canyons and Seamounts as a Marine National Monument among other policy announcements. This new monument, right in the backyard of IFAW headquarters, is now the only fully protected marine reserve in the Atlantic Ocean.
This means its coral formations and marine life, including the whales for which IFAW cares so deeply, will now be protected from man-made threats like increasing industrial activity and some of the harmful direct effects of climate change.
It was a very exciting day for oceans and IFAW's whale work and we were thrilled to be a part of it.
Whales need your help. Right off the coast of New York City, there is an important place that is home to whales and dolphins, among other species. It's a giant underwater canyon that rivals the Grand Canyon in depth and scale.
But without protections, Hudson Canyon, which formed over 10,000 years ago and is home to so many incredible animals, could face threats from oil, gas, and mineral exploration and extraction. Will you help protect whales and other species by making their home a National Marine Sanctuary?
With this designation, Hudson Canyon—and the whales, dolphins and other wildlife that rely on it—would receive stronger protection from oil and gas development. Marine wildlife and seabird populations can only benefit from a Sanctuary. It would also help ensure a future for the fisheries and tourism industries that depend on healthy ocean ecosystems.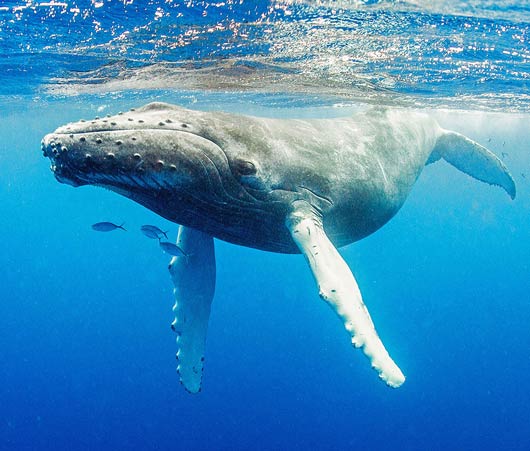 Orca families share an inseparable bond. They depend on each other. But too many are dying. Poisoned by polluted seas. Accidentally caught in fishing nets. Some are even taken into captivity. Some orca populations are critically endangered. They need you to keep them together.

We'll send you your very own adoption pack, with amazing pictures and a monthly e-newsletter you'll discover so much about your adopted orca and their families and the vital role you're playing in protecting them. Adopt an orca today.