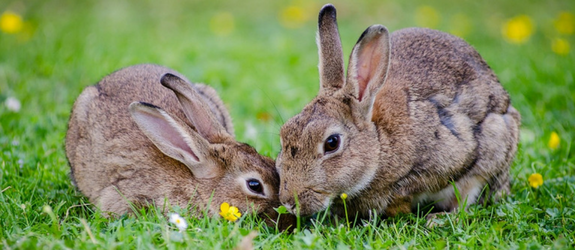 The Netherlands Will No Longer Test on Animals!
We have exciting news.

In a historic move, the Netherlands is taking a major stand for animal – and human – rights! The Dutch government is working to end all animal experimentation in the country – and scientists from PETA affiliates were asked to help.

The Netherlands has already passed a motion in Parliament to phase out experiments on non-human primates, and now its goal is to be using only human-relevant, non-animal testing methods by 2025. This ground-breaking decision is the first of its kind by any country. It reflects both today's innovations in cutting-edge science and changing attitudes about the morality of using animals in experiments. It is a momentous step that will save countless animals and hopefully inspire other countries to make similar changes.

We are thrilled that the Netherlands continues to strive for ethical animal-free science and look forward to a day when cutting up, drugging, poisoning, shooting, burning, and electrocuting animals will all have been relegated to the dustbin of history.

Read the full story and show your support for animal-free testing by tweeting your thanks to the Dutch government: Tweet Thanks here!
University Ends Animal Use in Emergency Medicine Training
Doctors Urge Hennepin County Medical Center to End Animal Use
Physicians Committee doctors and Minneapolis-area residents were on site at Hennepin County Medical Center on Sept. 29 to call for an end to the use of live animals in emergency medicine training and a switch to human-relevant methods. Photos >
3 Reasons Why You Should Never Dissect



Every single cat, frog, pig, rat, rabbit, or other animal who ends up on a dissection tray was once alive. And NONE of them wanted to die just so that you can cut apart a corpse. If you and others like you choose not to dissect, millions of these animals won't be killed, period. #DissectionKills Learn more: http://peta2.me/2yfq6