Calling all Dolphin Lovers: Tread for Taiji 2016 Virtual Race
Congratulations to Ollie Blackmore on completing his epic Mt. Fuji challenge!
"I completed 10 days of cycling, covered 700 miles and climbed 80,296 feet in total in extremely harsh heat. It was the hardest challenge I have ever done, all to raise awareness about dolphin captivity and the slaughter that takes place in Japan." ~ Ollie Blackmore
You don't have to be a super cyclist to participate in Dolphin Project's first virtual race to raise awareness about dolphin captivity and the Taiji slaughters.
This summer, join us as we run, walk, bike or swim to show our appreciation for dolphins and spread the word that they deserve to live, wild and free, in the open ocean. The best part is, you can participate no matter where you are!
This is a great opportunity to raise awareness in your local community while getting together with friends and doing something fun. In the month leading up to the start of the Taiji hunting season, we want the world to know what takes place in The Cove. Dolphin Project will once again, be in Taiji during the entire hunting season as we continue our critical mission of ending dolphin captivity and the hunts that supply dolphins to aquariums and marine parks across the world.
The official race will take place on August 20, but you can complete the race anytime during the week before, or spread out your mileage across several days! Register For Our Virtual Race
Kind Holidaymaker Helps Dolphin Back Into The Sea
Three dead dolphins washed ashore this week in west Kerry.
A fleet of factory ships have been trawling west of the Blasket Islands. Experts suspect the dolphins were caught by the super trawlers then thrown back to sea.
Irish waters have been a whale and dolphin sanctuary since 1991. Calls are growing for EU observers to be placed on boats to protect dolphins.
Lulu might be trapped on her own in a tiny sea cage in the Solomon Islands - but she's not really alone.
This little dolphin doesn't know it, but people all around the world know her name. And they are determined to help her.
Please click here to visit the Solomon Islands' tourism department's Facebook page, and tell them you DO NOT support animal abuse.
Sign up as an AFD Dolphin Defender, and help protect dolphins like Lulu all around the world from suffering and pain.
Lulu might look small, all alone in her cage. But the movement to help her is growing bigger and stonger by the day.
The Solomon Islands relies heavily on tourism. By letting them know you are horrified by Lulu's conditions at the Kokonut Cafe in Honiara, you can pressure local authorities to end this appalling animal cruelty.
AFD has already been in contact with the Ministry of Lands, Honiara City Council, and the Ministry of Environment to discuss the legality of the cafe and Lulu's shocking sea cage. We also have someone on the ground gathering vital evidence.
If enough of us act together and leave a Facebook message for the Solomon Islands' tourism department right now, we can send a clear message: it's time to stop the cruelty and let Lulu go!
Thank you so much for standing up for defenceless dolphins like Lulu. You're making kindness a force to be reckoned with - and that's pretty special.
DUBAI, PLEASE KEEP SEAWORLD OUT! UPDATE: SeaWorld has announced that it will no longer breed orcas. This means that the orcas who have been forcibly bred and confined for years to tanks that are, to them, the size of a bathtub will be the last ones made to endure a miserable life of deprivation at the parks!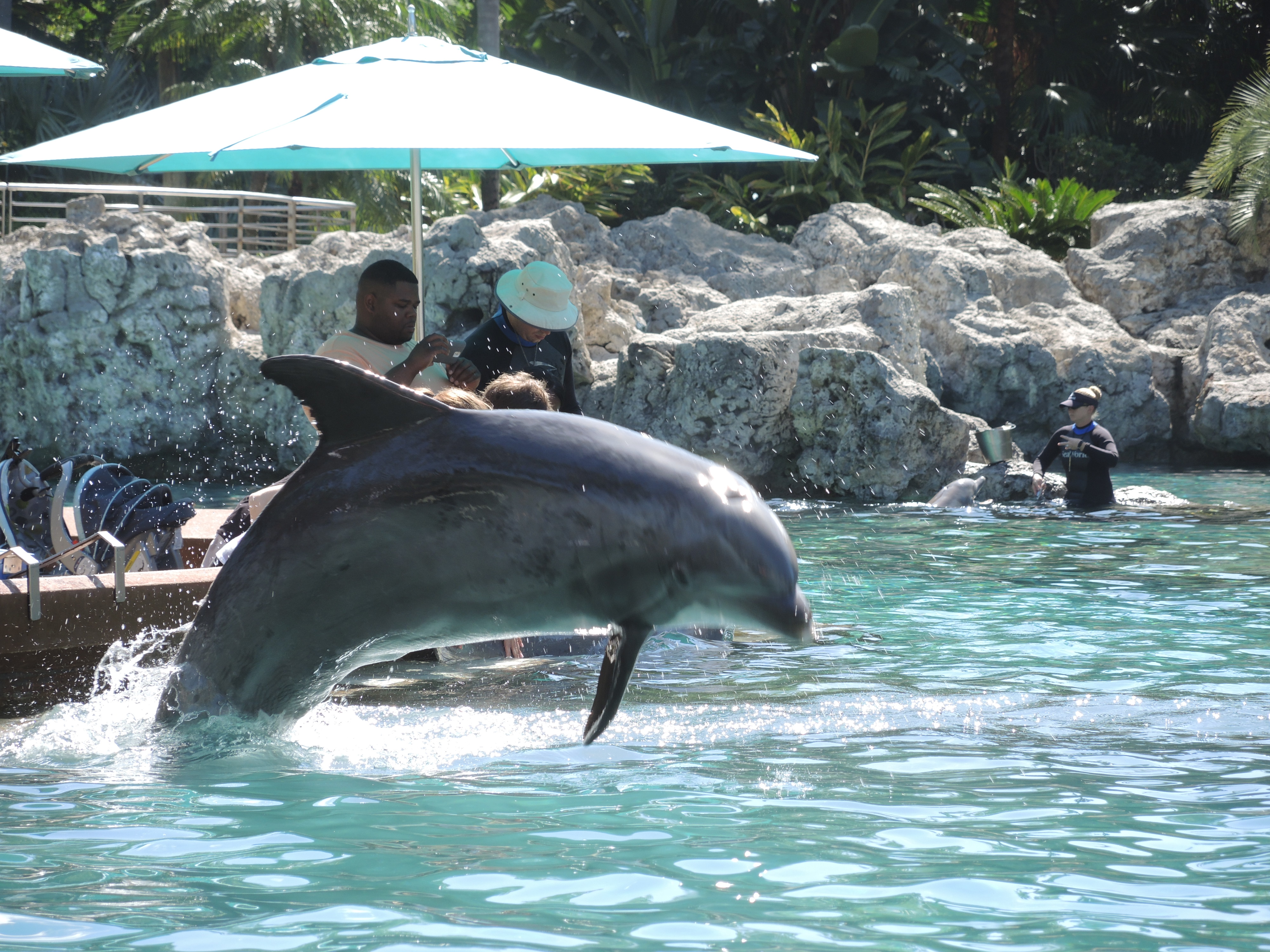 We still need your help to ask the government of Dubai not to allow a SeaWorld park in Dubai where animals such as bottlenose dolphins, beluga whales, seals, and many others, will suffer.
Since the release of the critically acclaimed documentary Blackfish in 2013, SeaWorld's sordid history of animal abuse, inhumane marine-mammal shows, and trainer attacks has been exposed to the public—and SeaWorld has been under a lot of scrutiny. Its attendance has tanked, and corporate partners, including Virgin America, STA Travel, Taco Bell, Southwest Airlines, and Mattel, have severed ties with the company. With business failing in the United States, SeaWorld wants to take its abusement park to Dubai, a tourist destination known for innovative and exciting architecture, luxury shopping, and beautiful beaches, not animal abuse.
Dubai, Please Keep SeaWorld Out!
Former SeaWorld trainer John Hargrove worked with PETA Asia to send the emir of Dubai a letter asking him to keep SeaWorld out of the United Arab Emirates. Hargrove informed His Highness that he was once approached to become SeaWorld Dubai's senior trainer—but he left the company soon after to speak out against its mistreatment of captive orcas in the documentary Blackfish and in his New York Times best-selling book, Beneath the Surface.
A Message from Sarah: 12: That's how many days Dolphin Marine Magic has been operating without a licence.
Normally the Department of Primary Industries (DPI) renews the licence on the 30th June. But not this year.
This is encouraging. If Dolphin Marine Magic doesn't get a new licence, it will have to shut down. And poor Bucky - an elderly dolphin whose body-wracking cancer has just returned - will have the chance to go home.
I wanted to take this opportunity to thank you.
I'm aware of everything you've done over many months - signing petitions, writing to ministers, and donating your hard-earned money.
Will you help stop them?
Click here to sign up as a Dolphin Defender, and help save dolphins from unthinkable cruelty – all around the world:
Because of your actions, Bucky's freedom has been fought for on billboards, buses, and the front pages of newspapers. His story has reached hundreds of thousands of people, sparking the introduction of "Bucky's Bill" - bringing us one step closer to ending the cruel dolphin captivity industry.
I want to assure you we are not sitting back passively and waiting for the DPI to make a decision. I've met with the Deputy Director General of the department, and urged him not to renew the licence.
And our colleagues at other animal welfare organisations including Animals Australia and Sea Shepherd have also submitted formal complaints.
I promise, you will be the first to know when we have news.
In the meantime, thank you again for fighting for Bucky. If he gets to see the ocean again after half a century locked away, it will be because of you.
Be their defender. Marine parks abuse and profit from helpless dolphins. Will you help stop them?
Click here to sign up as a Dolphin Defender, and help save dolphins from unthinkable cruelty – all around the world
Japan Dophins Day Fundraiser. This is an approved fundraiser by Dolphin Project.
Click here to help!
September 1st is international Japan Dolphins Day, it is also the dreaded day in which the hunt begins. We are calling on as many animal groups and lovers to join together to help towards ending Taiji once and for all.
With not much time left we need to raise funds for leaflets and sound.
We have put £1500 as our target, anything left over will be returned to Dolphin Project.
Any donation whether it is small or large would be a great help.
We are not an organisation or charity, just a group of like minded compassionate individuals who want to raise awareness, bring new ideas and new people to this awful cause.
We have been putting on demos for three years and have already had seven hugely successful protests. e.g We used a 50k piece of equipment to project 'The Cove' onto the Japanese Embassy.
Our demos are all about creativity and peace.
Money will be put towards the following:
Travel costs and expenses to get Richard O'Barry over to join us - (flight and hotel)
Leaflets - We will print between 5 - 10k Dolphin Project leaflets.
Sound - We need to hire a sound system for the speeches and chants outside the Japanese Embassy.
Facebook Advertising - This is a very strong form of advertising, FB allows you to set your selected audience allowing your event to reach many other animal lover groups and organisations that would not otherwise have known about the event.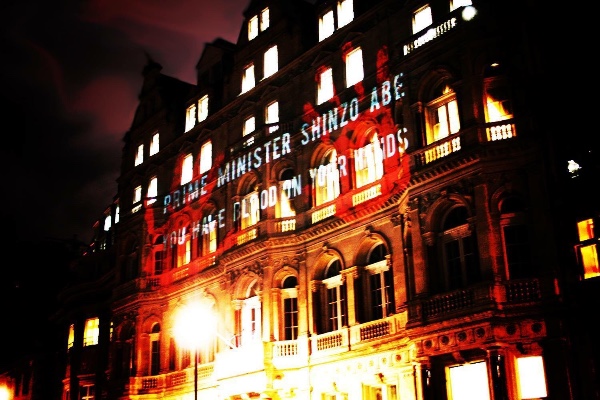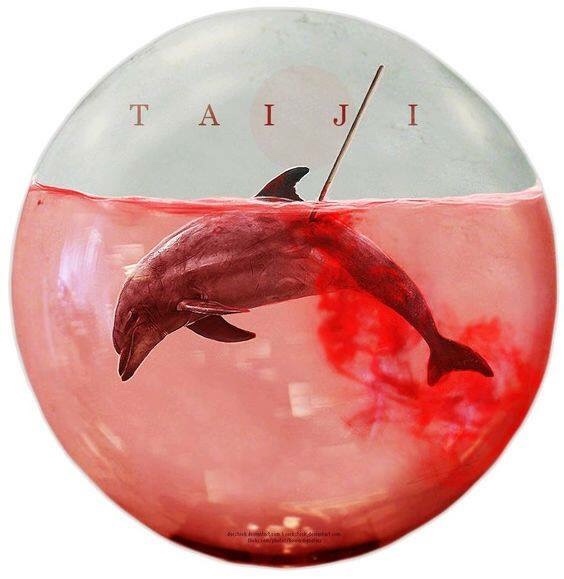 Help spread the word!