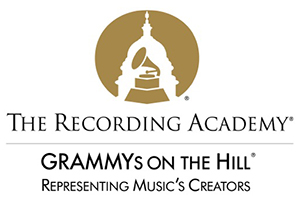 Since February 2014, the Obama Administration has been working hard to combat the African elephant poaching crisis by crafting regulations to impose a near total ban on the commercial trade of African elephant ivory. The music community has championed conservation and artists have been outspoken in the effort to save these beautiful animals. At the same time, we want to be sure that the Administration's new rules will not have any unintended consequences on musicians that possess older instruments such as violin bows or guitars that happen to contain small amounts of ivory but have no impact on the illicit ivory trade.
For the past two years, The Recording Academy, working with partner organizations, has engaged constructively with the White House, Congress, the U.S. Fish & Wildlife Service (USFWS), and the U.S. Department of the Interior to make certain that the final regulations include reasonable accommodations for pre-existing musical instruments that contain small amounts of ivory. The Administration released the final rules on June 2 and we are pleased that they take into account the concerns of The Recording Academy.
The final rule affirms that musical instruments do not contribute to elephant poaching or the illegal ivory trade. In announcing the rule, USFWS stated, "We listened carefully to the legitimate concerns raised by various stakeholder groups and, as a result, are allowing commonsense, narrow exceptions for musicians, musical instrument makers and dealers…to trade items that have minimal amounts of ivory and satisfy other conditions. These items are not drivers of elephant poaching and do not provide cover for traffickers."
The rule also removes a current restriction on international travel with musical instruments containing small amounts of ivory. And the rule will also allow the continued domestic sale of pre-existing musical instruments containing no more than 200 grams of ivory (less than in most musical instruments, including pianos) that were legally crafted and legally imported.
Ending the scourge of elephant poaching is vital and we applaud the Administration for taking aggressive steps to stop it. We are also gratified that the Administration agrees with us that this important goal can be accomplished without impacting the livelihoods of working musicians who rely on often irreplaceable musical instruments as the tools of their trade.
Thinking of Going Elephant Trekking This Summer? Here's What You Need to Know Before You Book! Millions of tourists travel to Asia every year and most will want to have an encounter with an elephant, whether that is taking a ride or having a photo with a baby elephant, or maybe even watching elephants performing in a show.
In Thailand, elephant tourism is now a booming industry. There are many factors to consider and we would urge anyone who has "riding an elephant" on their bucket list to please RESEARCH carefully before your trip.
While planning your travels, it is important to remember that elephants working in the tourist industry are not domesticated animals, they are captive wild animals, even after several generations they still maintain their natural instincts and behaviors. Domestication is a breeding process where the required characteristics are identified and animals with those characteristics are bred together over many generations. This has NEVER been done with elephants.
Domestication
Domestication cannot happen to an animal during its lifespan. Even though elephants have been kept by humans for around 3000 years they have been, on the whole, poached directly from the wild, with one generation and sometimes two being bred in captivity. The result is that all elephants in the tourist industry are wild animals that are trained through a process of pain, fear and force.
For them to be kept with any degree of safety in a captive situation; they must:
Undergo a cruel and painful process called the Phajaan which is designed to break the elephant's spirit and force them to accept human control. The process is horrific and performed on baby elephants. They are shackled, starved and beaten. They learn to fear the hooks and nails that will be used to control them in the years to come. Many elephants have not survived this process.
When they are not working, elephants are restrained at all times usually on very short chains restricting any movement in any direction. They are often chained by front and back legs and also both feet are shackled together further restricting any movement. If an elephant is considered "naughty" they are frequently chained by the neck too.
Danger to Humans
Captive elephants are vulnerable to stress and rapidly changing emotions which can lead to sudden outbursts of aggression. When elephants are being used for tourist excursions, these outbursts can lead to injuries and fatalities. Every year, tourists suffer serious injuries and even fatalities from their interaction with elephants.
Danger to Elephants
When in captivity, added stress and frustration can also manifest itself in mental and physical ailments for the elephant. Among some of the documented behaviors are the following:
1. Stereotyping
Elephants kept for long periods on short chains tend to display this. It can be head bobbing, repetitive swaying movements of the body sometimes holding one leg in the air. Tourists are frequently told that the elephants are dancing.
2. Joint Problems
Elephants are designed to travel long distances every day, standing still on a restrictive chain for much of their lives can lead to joint and problems and severe pain.
3. Foot Problems
From standing still for much of their lives and frequently on concrete they develop holes and ulcers in the soles of their feet, unhealthy cracks in their nails and a multitude of other issues. Foot issues are a serious problem in elephants and can result in premature death.
4. Hook and Nail Wounds
Sadly control of the elephants can be harsh and extremely abusive. Elephants young and old can be seen displaying wounds on their bodies from tight chaining hooks and nails. Handlers can be poorly educated on the elephants needs and over use implements for causing pain. Sharp nails are frequently used on baby elephants as they can be cleverly concealed in a hand. Hook wounds can become infected and cause severe pain to the elephant.
The Lonely Life of a Captive Elephant
Elephants are highly intelligent and live in family groups. Female elephants never live alone in the wild and younger members of the family learn how to "be an elephant" from the older females in the herd. Their lives mirror that of humans with youngsters depending on their mother well into teenage years.
Elephants in captivity are forced to live in isolation from other elephants, due to chaining and work schedule they have extremely limited contact with any other elephant. Babies are born often as a result of forced breeding, they are taken from their mothers at around a year old, years before the recommended age, and they are offered a poor start in life being denied years of mother's milk which can cause health issues later in life.
The Tragic Lives of Baby Elephants in Captivity
A common sight now at most trekking camps, performing in shows and on beaches begging. Many tourists will see a cute baby rolling around on the beach and want to feed bananas and have their photo taken with the young elephant. Please do not encourage this.
The lives these babies lead is nothing short of tragic. They are taken from their mothers at one year old, have to suffer a very cruel breaking process and then spend their lives chained standing on concrete with minimal contact with other elephants, the only break they get from this is when they are working. Through force and pain they are trained to entertain tourists, forced into the sea, forced to kiss tourists, forced to sit down and pose in unnatural positions.
They are frequently used in shows; dancing, playing musical instruments, playing football and painting are just some of the activities.
Tourists often take great pleasure in watching elephants painting pictures; claiming how intelligent they are. Painting and generally doing "human activities" does not make them clever. They are clever and highly intelligent because they are elephants and do the things that come naturally to elephants. To paint they have to learn to hold the brush, it is crossed with a long point that is inserted into the trunk, this is extremely painful and like having this inserted into your nose.
Every stroke is learnt with the stab of a nail behind the elephants ear. They are taught through fear, pain and force and frequently beaten if they make a mistake.
Elephant Trekking
Elephants in tourist areas now start a life working as a trekking elephant as young as 8 years old. Their bodies are still growing and developing. Carrying tourists on their backs at such a young age will inevitably cause pain and long term health problems. Trekking then carries on throughout their lives. Working long hours carrying tourists often in the heat of the day without access to adequate shade, food, water and rest.
The weight of the heavy chair carrying tourists on their spines can be damaging to the elephants backs and lead to pain, deformity and long term problems. REMEMBER; the elephant won't just be giving you a ride that day but many more tourists as their purpose is to make money.
The Five Freedoms
In 1965, the UK government commissioned an investigation, led by Professor Roger Brambell, into the welfare of intensively farmed animals. The Brambell Report stated that animals should have the freedom to "stand up, lie down, turn around, groom themselves and stretch their limbs."
This short recommendation became known as Brambell's Five Freedoms, now recognized internationally by animal welfare organizations. As you research your summer plans, consider these five freedoms to guide your choice
The following five thoughts, "the five freedoms" should be in your mind as you do your research. In your view are the animals:
1. Are the elephants free from hunger and thirst?
Do the elephants have ready access to fresh water and a diet that maintains full health and vigor?
2. Are they free from discomfort?
Does the environment seem appropriate, including shelter and a comfortable resting area?
3. Are they free from pain, injury or disease?
Are the elephants getting the correct nutrition, disease prevention or rapid diagnosis and treatment?
4. Are they free to express natural behaviors?
Are the elephants provided with sufficient space, natural stimulation of the senses and the company of the animals own kind?
5. Are they free from fear and suffering?
How are the elephants treated? Are they being kept under circumstances that are causing physical or mental distress?
If all of these freedoms are true for an animal it indicates good welfare;
Consider whether the activity you are planning to take part in fulfills the elephants needs with these criteria. If not then please consider interacting with elephants at a project or sanctuary that really puts welfare at the top of the agenda.
The Alternatives
There are many projects in Thailand making a real difference and showing it is possible for elephants to live in peace in a natural environment. Where they can simply live being "elephants." Free to forage for their food, access to food, water and shade; sharing their world with other elephants, free to interact with their own species. Being given the freedom to walk free of chains; to dust themselves down; cover themselves in mud and soak in a pond or river.
Visitors who see elephants in a natural environment leave with the animals in their hearts; they learn about these gentle giants and feel privileged to walk at their side. This can be an incredibly rewarding experience, but it is crucial that it occurs in conditions that are not harmful to elephants. For ideas on some sanctuaries or projects that can guarantee the well-being of elephants, check out this list:
To name but a few!
Again it is so important to fully research every establishment and don't rely on your tour operator to do this for you. Many facilities are now learning that tourist's ideals are changing.
They may call their project a sanctuary or use words like eco-tourism, conservation and orphanage. They often have donation boxes on view stating "save the elephants." This is tricking you into believing they care for the elephants. So armed with these tools and tips, you are set to embark on a fun and cruelty-free summer excursion. Remember, no one's entertainment should come at the expense of another!
For additional resources to help you along the way check out Ears Asia and of course, Mahouts (my organization)!
To learn more about elephants in the tourism industry, check out this video from the Mahouts Foundation. Check out the Mahouts Foundation website for more, here.
Image source: Steve Evans/Wikimedia
Tagwa's Rescue. Very weak and worryingly thin, an abandoned elephant calf was sighted in the community lands of Mount Kenya National Park and a rescue operation was mounted on 7th May 2016. Approximately eight months old, she took milk immediately and received IV fluids throughout the journey to the DSWT Nairobi Nursery. We have named her Tagwa after the area near to where she was found. http://www.sheldrickwildlifetrust.org - http://www.facebook.com/thedswt
Stop the cruel use of animals in your circus. Anna Louise the elephant dances for the crowds at Kelly Miller Circus.
But her life behind the scenes is far less elegant. Circus animals are separated from their families at a young age, and trained rigorously to perform these tricks which are, in fact, physically uncomfortable and unnatural to elephants -- all in the name of entertainment.
Kelly Miller is one of the oldest circuses in the U.S., and it has an animal welfare rap sheet to match, with over 20 years' worth of citations by the U.S. Department of Agriculture for failure to meet minimum federal standards for the care of their circus animals. In 2013, an observer reported seeing an elephant beaten so hard with a bullhook that she could be heard screaming. I am okay with good, wholesome entertainment, but not when it involves cruelty.
Please sign my petition asking Kelly Miller Circus to discontinue its use of animals in its shows.
Kelly Miller regularly uses elephants, tigers, zebras, and camels in its acts. These are some of the most majestic, intelligent animals on earth, yet their true nature is prodded out of them in the interest of obedience and repetition. Their "performances" teach audiences nothing about normal animal behavior. So we have to ask ourselves -- why, in this age of concern for animal welfare and wild animal protection, are we forcing these once-wild creatures to endure such misery?
The next time you're at a circus, look for the whips, collars, and prods being used to keep these poor animals in line. You can't help but be reminded that the animals are not performing these tricks of their own free will.
The country is finally waking up to this cruelty. On March 5, 2015, the Ringling Bros. and Barnum & Bailey Circus announced it will phase out its use of elephants. This is a huge victory for the animals, and it's time for other circuses to do them one better and end their use of all animals
Please join me in asking Kelly Miller Circus to stop its cruel use of animals in its shows. This petition will be delivered to: Kelly Miller Circus.
DEMAND THAT CNN STOP SHOWING PEOPLE RIDING ELEPHANTS/ELEPHANTS DOING TRICKS IN TRAVEL ADS.
'We urgently request that you take down the video clips of people riding on elephants in your CNNGo TV advertisement as well as the elephant kicking a ball in the Thailand advertisement. You are a great news channel with a good reputation of caring for not just people but the environment and nature too, and stand up against cruelty. Most people do not realize the unspeakable cruelty and abuse baby elephants have to go through after they have been stolen from their mothers at a very young age, to get to the point of being ridden and doing tricks. The fact that you show it in your advertisements endorses this cruelty, make people think it is ok and perpetuates the situation.
This petition was delivered to: CNN
UniverSoul Circus Still Abusing Animals



Some circuses are still abusing, exploiting, and neglecting exotic animals.

UniverSoul Circus has been supporting animal imprisonment since 1994. Its hired big-cat exhibitor drags tigers around the country confined to tiny cages 24 hours a day, seven days a week, for weeks at a time. Elephants traveling with UniverSoul are forced to perform confusing and painful tricks and are subjected to abuse with bullhooks. No animal deserves this kind of life.

Tell your friends and family not to attend UniverSoul Circus—or any act featuring animals!
NOSEY IN THE NEWS!
Elephant Attraction In Grundy County Draws Criticism. Nosey the elephant is the star attraction at the Grundy County Fairgrounds.
Click to watch the segment on video!
But not everyone thinks she should be. Critics say the elephant is treated inhumanely and want her to be freed.
CBS 2's Dana Kozlov reports.
Roseanna Romano couldn't walk two steps without some confrontation at the fairgrounds. She is concerned about fair attraction, Nosey, a 34-year-old African elephant. Romano snapped these photos of Nosey's chains.
"This poor baby, she can't even do a complete walk," the Minooka resident says.
It didn't take long for fairground owner Burdette Carter to chime in.
"Those people love their animals," he says.
Nosey's owner agrees, saying the animal is well-cared for.
Franciszka Liebel acknowledges a long history of complaints about Nosey's welfare, including a USDA matter, settled for a fine, over what she says was a bookkeeping issue.
"That is not any concern about the welfare of the elephant. That was just an administrative error," she says.
Liebel says her family and its livelihood are the victims here.
"We have to deal with people threatening us, calling us names," she says.
Romano sees it differently.
"She needs to be retired," she says.
No Elephant Deserves to Be Alone
Rally For Nosey !! Circus Protest Northeast Ohio - Rock Creek, Ohio - 3033 State Route 534, Rock Creek, OH 44084.
It is that time of year where our beloved Nosey will return to Rock Creek, Ohio for her two month stay at the Medieval Faire.
She will be there Sat and Sun from July 9th through to August 14th, 2016, 11am - 7pm.
We will be out peacefully protesting along the street, in front of the entrance from 10am to 12:30pm (when the Faire is first opening). Again there will be protesters from 5pm to 7:30pm when the people attending the Faire are leaving. This will occur each Sat and Sun. A number of us will be going inside, so I cannot tell you how many people you will see at any given time. People can definitely stay from the very start with the first protest on through to the end of the day. There are food eateries north off of I-90 and Route 534, if people need a break and are not going into the Faire. This is a very rural area. There is a police officer in his police car out front who is hired there during each weekend to keep watch of the traffic. Make sure to pull your vehicle behind the line of cars behind him or in front of him. It's tempting to park on a yard that has a flat surface and is private property, but don't. You can text me, Sandie at 440-796-9190 if you need to. http://medievalfaire.com/index.htm
Free "CAN" the Elephant UPDATE! MORE GOOD NEWS!
We've reached 96% of our goal of 200,000 signatures. We only need 8,000 more people to sign our petition to free Can from the Abidjan Zoo.
We want to rescue the other animals who are starving in their cages, too.
So, please - on behalf of Can and these starving elephants - spread the word with Twitter, Facebook and all other social media.
Can and the animals thank you!
There's some good news for elephants. On June 2, the U.S. Fish and Wildlife Service (USFWS) announced final rules that regulate ivory sales in the US.
The final regulations update existing rules that govern the sale of ivory, reducing loopholes that allowed ivory from recently poached elephants to be sold.
The rules also reduce the amount of elephant trophies that can be brought into the US.
Please thank USFWS for listening. But also tell them they need to go further. Tell them that even one elephant trophy imported into the US is one too many.
Put a stop to the import of elephant trophies into the US
New regulations from the USFWS close loopholes that previously allowed ivory from recently poached elephants to be sold in the US. They also marginally reduce the amount of elephant trophies than can be brought into the US. But more can be done.
Elephants are facing an unprecedented poaching crisis. More than 100,000 elephants are estimated to have been poached from 2010 through 2012. Around 35,000 elephants are poached a year. That is on average, one every 15 minutes.
The new rules help close the US market for illegal tusks and ivory trinkets, and set an example for strong international action. But because the US is also the world's biggest importer of sport-hunted elephant trophies, we can stem the tide even more. We can save elephants' lives.
Take action now letting USFWS know that the US should not allow imports of African elephant trophies by US citizens. Tell them that one dead elephant is one too many.
Sign the Petition to protect elephants
Animal Rights National Conference
Join Elephant Guardians of Los Angeles at the Animal Rights National Conference 2016 in Los Angeles to support Billy's release from the Los Angeles Zoo. We will have an exhibit table on Friday, July 8, from 10 am to 6 pm, Saturday, July 9, from 10 am to 6 pm, and Sunday, July 10, from 10 am to 5 pm. The exhibit hall is free to the public. We hope to see you there!
Shut Down the Elephant Exhibit at the Los Angeles Zoo and Release the Elephants to Sanctuary.
The Los Angeles Zoo would like for the public to believe that its redesigned Elephants of Asia Exhibit, opened in 2010, is meeting the needs of its current inhabitants. However, while the environment may look pretty to human visitors, the scene quickly deteriorates when viewed from the perspective of the captive elephants.
On one side of the enclosure are two female Asian elephants, Tina and Jewel, both former victims of the circus industry in their early fifties. On the other side, separated from Tina and Jewel, is Billy, a lone, male Asian elephant. Billy was born in 1985 to a wild elephant herd in Malaysia, and was acquired by the Los Angeles Zoo in 1989, where he has since lived in isolation. He occupies one lonely acre of space where he spends most of his time in a corner swaying and bobbing his head for hours on end.
In the wild, elephants live in complex, social communities and cover hundreds, perhaps, thousands of acres with their herd foraging for food, socializing, playing, and resting, among other activities. In contrast, the elephants in the Los Angeles Zoo have about two acres of usable space surrounded by metal bars and the constant clicking of electric wires. In addition, the two acres are divided into smaller enclosures to keep Billy separate from the females, leaving him with no mental or social stimulation.
While the Los Angeles Zoo would like the public to believe that male elephants live on their own in the wild, this justification for Billy's isolation directly conflicts with current research on wild, male elephants. As infants until about the age of 14, males live within their tightly bonded, matriarchal family group. As adults, males live within a social community that includes lasting bonds with other male elephants, as well as interaction with females on a regular basis. Accordingly, Billy has been and continues to be deprived of companionship, mental stimulation, and social learning opportunities. As for the females, they should be living within a closely related herd of 20 – 30 individual elephants of all ages and both sexes. In light of the current, prolific research on elephants, the Los Angeles Zoo elephant exhibit does not provide an appropriate environment to meet the most basic needs for space, exercise, socialization, and cognitive stimulation required by its residents.
There is no justification for the captivity of this highly complex, intelligent, and social species, especially since research shows that elephants experience the same psychological reactions to captivity and isolation as humans. How long will we stand by and allow these magnificent creatures to be exploited for entertainment and profit? They have spent their lives in the service of humans. It is time to say enough.
Join me in asking the Los Angeles Zoo to finally close its Elephants of Asia exhibit and release Billy, Tina, and Jewel to sanctuary, where they can live out the remainder of their lives with some degree of comfort, security, and dignity, which is the very least that they deserve.
This petition will be delivered to:
The Los Angeles Zoo
The Los Angeles Zoo Commission and John R. Lewis, Director of the Los Angeles Zoo
Mayor of Los Angeles
Mayor Eric Garcetti
City Council of Los Angeles
Councilmember Cedillo
City Council of Los Angeles
Councilmember Kerkorian
City Council of Los Angeles
Councilmemenmber Blumenfield
City Council of Los Angeles
Councilmember Ryu
City Council of Los Angeles
Councilmember Koretz
City Council of Los Angeles
Councilmember Martinez
Los Angeles City Council
Councilmember Fuentes
City Council of Los Angeles
Councilmember Harris-Dawson
City Council of Los Angeles
Councilmember Price
City Council of Los Angeles
Councilmember Wesson
City Council of Los Angeles
Councilmember Bonin
City Council of Los Angeles
Councilmember Englander
City Council of Los Angeles
Councilmember O'Farrell
City Council of Los Angeles
Councilmember Huizar
City Council of Los Angeles
Councilmember Buscaino
After the anguishing events when t
he Precious Four were forcibly removed from our care last week
, we received an overwhelming response from people around the world asking both "How could this happen?" and "What can I do to help?" The reaction from so many caring people was heartening.
Unfortunately, what happened defies logic. We remain shocked and horrified from the night that Goldie, Sylvie, Ruby, and Pearl were forced onto a truck and sent back to a bleak life we thought they'd permanently escaped. It's deeply disturbing to think that they got to experience one month of love and care-then were abruptly sent right back to the circus. However, please be assured: This is a setback but by no means a defeat

.
That brings us to the second question: "How can I help?" There are two things we must do to help the Precious Four: 1) Launch a public education campaign to make people aware of the plight of India's circus elephants, and 2) strengthen our elephant legal team to liberate the elephants. Both will require increased resources. But public pressure and the law is the path forward for bringing justice and freedom to these elephants.
Supporters like you have been invaluable for years in helping us beat the odds and get elephants the lives they deserve.
Please do what you can to help us -- and them.
Our Hearts Break as the Precious Four Are Ordered Back to Circus
On June 22, Rambo Circus, based on a court order, took the Precious Four from the transit facility where we were caring for them before they could be moved to our permanent rescue center. The elephants, who had been experiencing freedom, healthcare, and peace since we rescued them from Rambo Circus in May, have gone back to the circus -- at least for now.
The situation is complex. So we have put together an FAQ to address many of the questions and concerns you have.
here for more information about the unfolding situation.
This is not over! We are taking other action -- and there are several ways you can help free the Precious Four as well other elephants. See the article below.
What YOU Can Do to Help the Precious Four
You can be directly involved in the campaign to free the Precious Four -- once again -- from the circus. Start by signing the petition, which we describe in the sidebar column above and to the left. Also share it with your friends, family and colleagues. The more signatures, the more impact.
Second, please Tweet anyone you know who has a large following, and ask them to re-Tweet this story. Please share it on Facebook as well.
Last, the ongoing battle to rescue the Precious Four is requiring additional legal resources. Anything you can do to help us with that would be greatly appreciated.
Happy Two-Year Anniversary, Raju!
In brighter news, July Fourth will mark Raju's second anniversary of freedom. Raju was the courageous elephant who wept when he was rescued after 50 years of suffering in chains.

In the two years he has been with us, Raju has made remarkable improvements in health and psychological well-being. Thank you for making his new life possible.
Caring for Rescued Elephants Webinar
Raju's two-year anniversary of freedom is coming up. So it's perfect that our recent webinar was hosted by the veterinarian who famously cut off Raju's shackles -- Dr. Yaduraj. He covered what we do for elephants immediately following a rescue, what we do to ensure their long-term health and happiness, and a variety of other fascinating topics. A recording of the event is available here. Our next webinar will be happening in August, so please check back in July for information about registering.
Sign Our Petition to Free the Precious Four
We set up a petition to encourage key Indian government officials to reverse the decision that put the Precious Four back in circus shackles.
If you haven't already signed it, please click the link below.