Los Angeles Rams Mascot Gets His Own Star On Hollywood Walk of FameThe Los Angeles Rams have been in their new city just over a couple of weeks and they are already making their mark on the city. According to the Rams official Twitter account, Rampage, the Rams' official mascot, got his own star on the Hollywood Walk of Fame.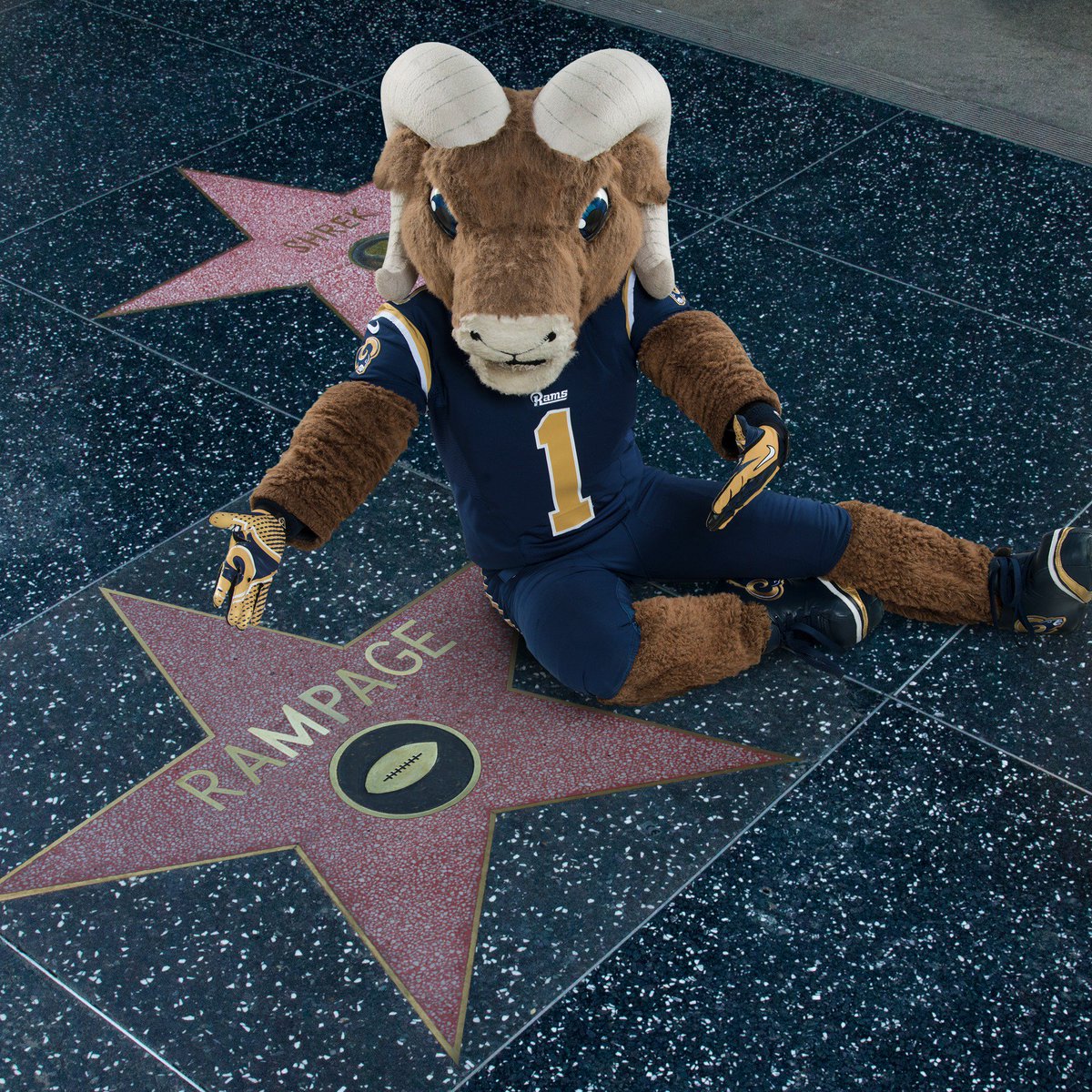 The walk of fame and its stars are a permanent public monuments to achievement in the entertainment industry, bearing the names of a mix of actors, musicians, directors, producers, musical and theatrical groups, fictional characters, and others.
While there are several other fictional characters, according to Wikipedia's list, Rampage is the only sports mascot that has his own star. Other notable fictional characters include Mickey Mouse, Kermit the Frog, and Bugs Bunny.